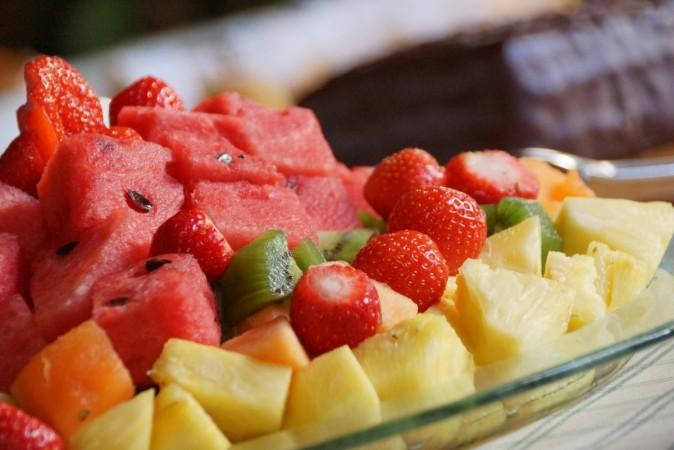 At least 60 people have gotten sick in multi-state Salmonella outbreak, reported The Centers for Disease Control and Prevention (CDC) on June 8. The health protection agency is recalling pre-cut melon and pre-made fruit salads with melon in five Midwestern states, including Michigan, as they are believed to be the source of the salmonella bacteria.
A Salmonella infection, which is called salmonellosis, generally causes food poisoning. Symptoms range from diarrhea to fever, abdominal cramps and vomiting.
According to reports, suspected patients from Midwestern states had eaten pre-cut cantaloupe, watermelon, or a fruit salad mix with melon. Also, most of those affected said that the melons were from Walmart or Kroger stores, as reported by freep.com.
CDC has urged people to throw out any pre-cut melon sold at Walmart stores in Illinois, Indiana, Michigan, Missouri, or Ohio. Pre-cut melons brought from Kroger, Jay C or Payless stores in Indiana and Michigan are also dangerous. Also, people should avoid eating fruit salad containing melon purchased from these stores.
However, according to CDC, pre-cut melons are only potential hosts of the bacteria. People can still consume whole watermelons.
Salmonellosis symptoms last for 4 to 7 days. Experts advise patients to drink plenty of fluids and get adequate rest. It is highly recommended that a doctor is informed immediately. Patients might need antibiotics to combat the infection.
Until now there have not been any reports of death from salmonellosis.
According to wgntv.com, the US Food and Drug Administration is trying to identify the source of Salmonella bacteria. For any information, consumers are asked to call 844-467-7278 Monday through Friday, 6 a.m. to 10 p.m. CT and Saturday and Sunday, 6 a.m. to 6 p.m. CT.
In April, more than 200 million eggs were recalled by a company after an outbreak of salmonella was traced to one of its farms in North Carolina, US.