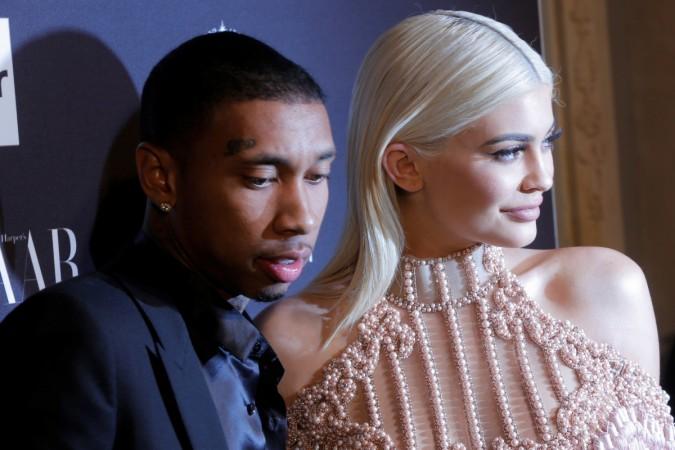 Kylie Jenner and Tyga's romance has been garnering a lot of media attention of late. There is still no official confirmation on whether they have parted ways, but multiple sources have come forward claiming the Keeping up with the Kardashians star has chosen to end her on-again, off-again romance with the rapper.
Also read: Bella Hadid makes her breakup with The Weeknd Instagram official
Rumours doing the rounds indicate that Tyga might not have been faithful to his partner, but according to a Radar Online source, another woman was not the root of problems this time around.
"Kylie has been begging Tyga to propose to her for years now and she pulled the plug on this relationship because she was tired of waiting," said the source. "She has been trying to force him into marrying her and seems to think that Tyga cannot live without her. But she's wrong because he clearly can and does!"
The spark in their romance seems to have fizzled out, as Kylie is no longer the person whom Tyga fell for, the source added.
"It seems like she annoys him more than anything lately because she is not the same girl that he fell for," the insider said. "Lately it's always just seemed like the 'Kylie Show' guest starring Tyga and it looks like he couldn't take that anymore!"
It has been more than a month since Kylie and Tyga have stepped out together, but according to a new report, Kylie's romance with Tyga will be the focus of a new reality show based on the youngest Jenner sister.
Meanwhile, a People source has come forward saying that Tyga and Kylie's split might not be permanent, as the duo has often got back together after ending their romance. "They tend to take little breaks all the time and then get back together. It's definitely possible they'll work things out again," the source said.