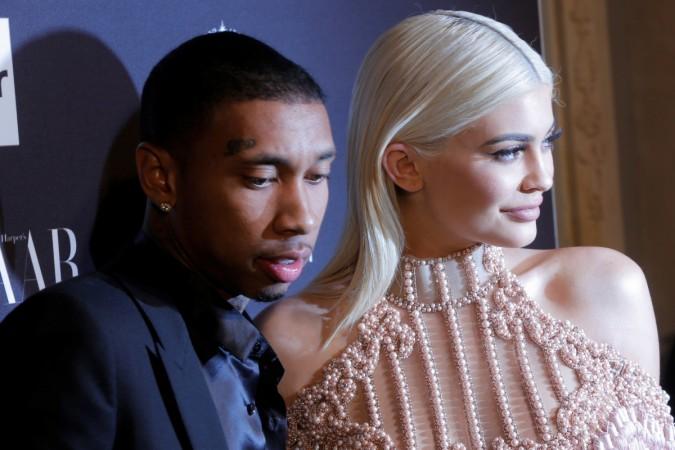 There is yet to be any official confirmation on whether Kylie Jenner and Tyga's romance has ended. But the reality show star seems to be putting on a brave face amid split rumours.
Also read: Katie Holmes and Jamie Foxx take their romance public; are they ready to take the next step?
On Monday, the 19-year-old treated her Snapchat followers to a video of her lip syncing to Tyga's new song Act Ghetto, in which she is name-dropped.
"She wanna stunt like Rihanna, might make me wear Puma," Jenner is seen miming the words while driving her car. "Gettin' checks like Kylie [Jenner], yeah, every day I do it, yeah. Yesterday I did it, every time I'm with her."
Jenner and Tyga started dating in 2014, but not everyone was happy with the romance. Jenner previously revealed that Tyga's friends did not want him to hang out with her. "The first year we started hanging out, everyone around him told him not to be with me," she told Complex. "I still get comments like, 'Don't be with him.' But we're not doing it for the public - we love each other. We need to be together at all times. We never get mad at each other, we just figure things out."
The pair broke up for a short while in 2015 but rekindled their romance soon after.
Tyga seems to be in a lot of financial trouble, and just last week his ex Blac Chyna went on an online rant for not providing child support to help raise their son King Cairo Stevenson.
Also, in late 2016, Tyga landed in legal trouble after he reportedly failed to make payments on a 2016 Ferrari 488. He was also in the news for owing more than $280,000 for unpaid jewellery.