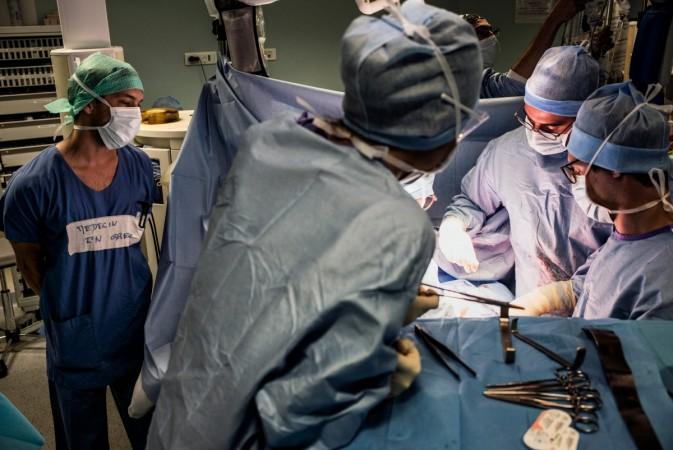 A Perth man was diagnosed with meningococcal meningitis and septicaemia.
Meningococcal meningitis is a rare bacterial infection.
He had a fit, his organs failed and he developed purple rashes.
He lost his hands and feet after contracting the disease.
A young Perth father-of-two almost lost the battle with life after he was diagnosed with meningococcal meningitis and septicaemia.
Meningococcal meningitis is a rare bacterial infection that causes inflammation in the membranes that cover the brain and spinal cord. The same germs can cause blood poisoning, which is called septicaemia, according to meningitis.org.
On Boxing Day (December 26), Jacob Clift started feeling sick, but he thought it was either stomach flu or food poisoning.
Clift, 28, started throwing up so badly that he passed out twice. Moreover, he started having a fit.
His family immediately called an ambulance but his condition worsened. His lips turned blue and he developed a purple rash on his body.
When he reached the hospital, his organs began to fail and he was immediately put on life support.
Clift's liver and kidneys had failed and one of his arteries was not pumping blood. His lungs had collapsed and his legs, arms, nose and ears were turning black from a lack of oxygen and he had only 5 percent chances of survival, reported Perth Now.
Luckily, he managed to survive but he had to get his hands and legs (15cm below the knee) amputated. Moreover, he had to go through numerous skin grafts and blood dialysis.
Clift told Seven News that he and his family want to send out a message to other people and urge them to get vaccinated.
A Gofundme page is raising money to purchase a vehicle with wheelchair accommodation for Clift.
"Jacob has shown an enormous amount of courage, determination and resilience. He has defied all odds and as a father to two beautiful girls he has showed them what true strength really is. Jake's new journey in life is just beginning and he has many struggles ahead of him. Jake's family are now facing the reality of having him home in the coming months and he will begin his rehabilitation phase. They will face significant expenses over the coming years," said Debbie Regan, who started the Gofundme page, according to news.com.au.