Opener Murali Vijay has stressed on the need for collective effort and organised approach from the Indian team in order to emerge victorious in the upcoming three-Test series in South Africa, starting January 5 in Cape Town.
Vijay, who has toured South Africa twice (2010-11 and 2013-14), highlighted how difficult it has been for the Indian teams in the past that had "legends" to beat the Proteas at their own backyard despite "preparing well".
However, the seasoned campaigner said Virat Kohli is up for the challenge and the number one-ranked Test team has a "great chance" to win and create history in South Africa.
Also read: Graeme Smith legend fires 'real pace test' warning at Virat Kohli and co.
Notably, the Asian giants have not won a series yet in South Africa. An MS Dhoni-led side was beaten 1-0 the last time they toured the African nation in 2013-14.
'Virat is up for it'
"Every time we go abroad, we want to do well. I have played with a lot of legends in the past. Everybody prepared well, but it just didn't happen. It's not that we hadn't prepared, but we still lost," Vijay told Cricbuzz.
He added: "It's about how collective we are on the field and how are we going to organise ourselves rather than thinking about the opponents. In this team, we are all in the same age group. Everybody has the same mindset.
"The communication is good and we have a great chance to win and create an impact.
"I cannot tell how Virat is going to go about with team strategy. But I am quite sure there will be plans for everybody and Virat is up for it. It's going to be good fun."
Vijay responds to Grame Smith's comments
Vijay also said he is confident of delivering for the team in the much-anticipated tour. While former South Africa captain Graeme Smith had said Indian batsmen will be tested by Dale Steyn-led bowling attack, the Tamil Nadu batsman is confident that the visitors will be up for the challenge.
Notably, the Tamil Nadu opener, known for his excellent technique and temperament, has emerged as one of the most bankable batsmen in the team, especially in overseas conditions. Vijay hit 148 runs from two Tests in the 2013-14 season and played a huge role in seeing off the new ball.
"I don't think too much about who says what. It's a battle between ball and bat. Let's keep it that way. It's going to be an interesting experience for everybody - challenging and exciting as well. I'm up for it and I'm pretty sure everybody in the team are ready as well," Vijay said.
Mr. Dependable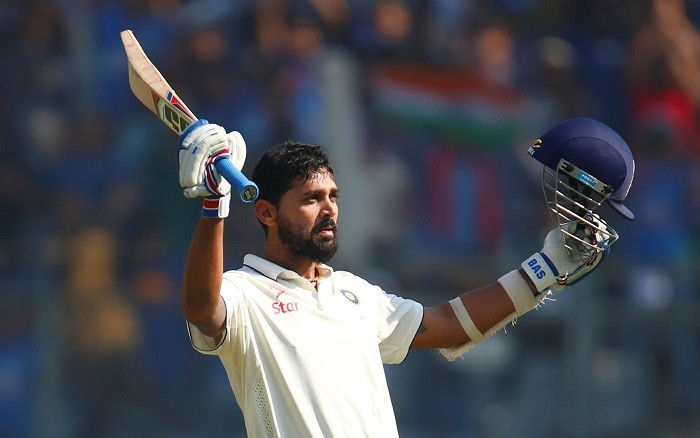 "I wanted to be a dependable player for my country. Such a situation is not pressure but pleasure for me... I can control the innings and I can play my shots after settling down. I'm confident of delivering."
South Africa vs India 2018 Test series schedule
1st Test in Cape Town - January 5 to 9
2nd Test in Centurion - January 13 to 17
3rd Test in Johannesburg - January 24 to 28