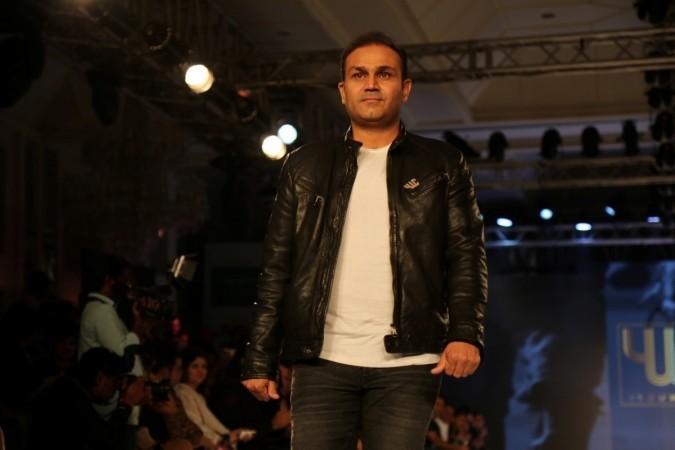 Widespread reports have come in on Thursday June 1 that former Indian batsman Virender Sehwag has applied for the post of the India cricket team coach, and is looking forward to a head-on collision with present coach Anil Kumble, when Jumbo's tenure ends after the ICC Champions Trophy 2017.
Sehwag reportedly joins Tom Moody, Doda Ganesh, Lalchand Rajput, Richard Pybas and Kumble himself in the race for the Team India coach job.
While the onus is on the three-member BCCI Cricket Advisory Committee (CAC) comprised of Sourav Ganguly, Sachin Tendulkar and VVS Laxman, to select the best candidate, the Board of Control for Cricket in India (BCCI) has categorically mentioned that there is absolutely no rift between Kumble and Virat Kohli inside the dressing room, as is being reported.
The Indian cricket board also mentioned that the names of the shortlisted candidates would be announced soon.
"Well this question has been answered in the past. It's been going on for the past few days. It's my pleasure to answer again. The BCCI is following a process," said BCCI's Amitabh Chaudhary.
"If you don't follow a process, it's not supposed to be good but if you follow a process, it's supposed to be good.
"We are playing one series after another and there's no space when we could have done it. The deadline is over and we will soon announce the names of the shortlisted candidates."
What if Sehwag becomes the coach?
Sehwag, for one, has earned the reputation of a top social media personality in the span of a few years, thanks to his brilliant sense of humour and awareness of a various topics on the news.
His being appointed as the coach no doubt would be a brilliant moment of occasion for the plenty of Sehwag fans, but for now, let us check the scenarios what could happen if INDEED the aforesaid happens:
Sehwag, the funny man, will slowly fade to oblivion. After all, being in charge of the India cricket team calls for total seriousness. Having a funny bone might not help.
His jokes on Twitter will come to an end. Worse, the BCCI could even dictate him to deactivate his Twitter account for some time.
Sehwag's brilliant one-liners may or may not be the perfect pep talk in the Indian dressing room.
The media might want to jump the gun and create sensational stories on his possible rifts with the team, as is happening now with speculative stories of Kumble vs Kohli, all over.
Sehwag will no more be able to take witty digs on Pakistani or English or Australian cricketers. Even if he dares to comment something funny, the cricket boards can take action on him and BCCI could get in a complicated situation.
Birthday wishes to players who are not a part of the Team India squad might come to an end. Need we say why?