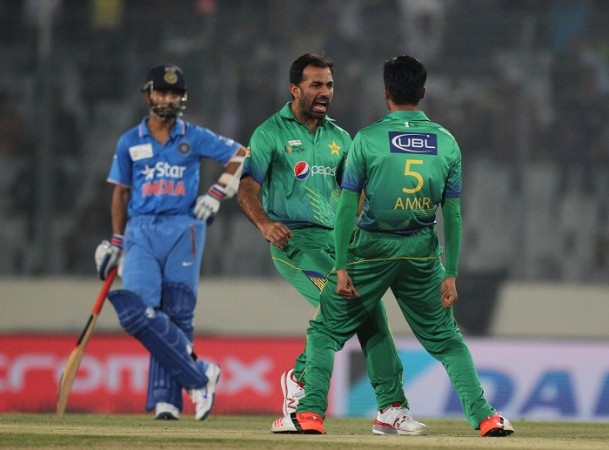 Although the high-profile clash between India and Pakistan has been shifted from Dharamsala to the Eden Gardens in Kolkata now, it still is unsure whether the Pakistan cricket team is even participating in the ICC World T20 2016.
Pakistan Interior Minister Nisar Ali Khan said Thursday that there still has been no written clearance from India assuring the PCB and the Pakistan government of the presence of a top-notch security for their team during the Twenty20 event.
Shahid Afridi and his men are scheduled to play their first match of the competition on March 16 against a Group A qualifier.
"We are not in a position to give clearance right now. The threats are Pakistan specific. It is our responsibility that our players do not face any kind of pressure when they play," Khan was quoted as saying by Press Trust of India. "Unless we get written assurance from the (Indian) government, we will not allow our team to travel to India."
The Pak interior ministry have also questioned if even the Eden Gardens will be safe to play in against India on March 19, as missiles from the crowd could be a possibility.
"How can cricket be played amid threats. Eden Gardens has a capacity of one lakh, what if stone comes from any side," he argued. "We are just demanding an even playing field."
The PCB (Pakistan Cricket Board) also added that they are looking ahead to receiving "explicit assurance" of safety from the Indian government before sending the cricket team for the competition. However, as for now, the Pakistan cricket team will be stationed at the National Cricket Academy in Lahore until the security issues are looked into.
"As the interior minister very clearly said that we want explicit assurance from the Indian government. I see no problem in them giving an assurance as they are the host country. It's their responsibility, the ball is very much in the Indian government's court," PCB media director Amjad Hussain said.