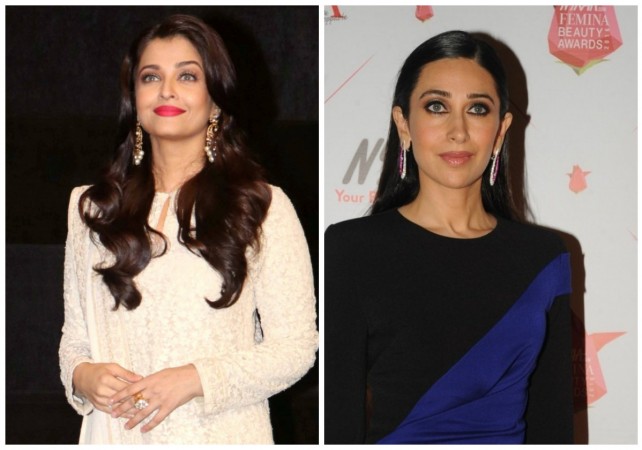 Apart from all the glitz and glamour, Isha Ambani's wedding celebration witnessed a rare sight of Aishwarya Rai Bachchan and Karisma Kapoor dancing together.
A video has come up from the celebration that shows Aishwarya and Karisma shaking a leg together on stage. The two divas looked extremely comfortable in each other's company, while Abhishek Bachchan was also dancing by their side.
What is so unusual of Aishwarya and Karisma dancing together? While Aishwarya is Abhishek's wife, Karisma happens to be his former fiancé. The junior Bachchan had reportedly dated Karisma for a long time, and the duo had gotten engaged also.
However, their marriage was later called off for unconfirmed reasons. Later, Abhishek went on to marrying Aishwarya, and Karisma had tied the knot with ex-husband Sunjay Kapur.
Earlier last year, a report had stated that things had gotten a little awkward between the two actresses when they came across each other during an event. It was reported that Aishwarya, who was with the Bachchan family, and Karisma had completely ignored each other there.
However, things apparently have become completely normal between the duo now, and they have overcome the past.
While Abhishek and Aishwarya are having a successful marriage, Karisma and Sunjay had ended their liaison a couple of years ago. There were reports that the yesteryear actress is now in a relationship with Sandeep Toshniwal.
Watch the video of Aishwarya and Karisma dancing together below: