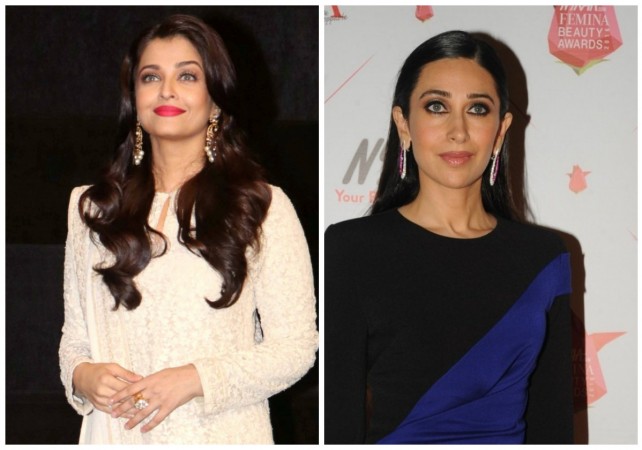 Two Bollywood beauties Aishwarya Rai Bachchan and Karisma Kapoor recently faced an awkward situation when the two ended up at the same place at the same time.
Aishwarya and Karisma have a common factor, and that is none other than Abhishek Bachchan. While Ash is his current wife, the actor was earlier engaged to Karisma.
The two ladies were present at an event, which was also attended by the entire Bachchan family, except Abhishek. However, things went a little awkward for the duo as they chose to swiftly ignore each other, according to Catch News.
While Aishwarya's last film Ae Dil Hai Mushkil was a box office hit, Karisma has been staying off the big screen for a very long time. However, she was in news recently for her possible marriage with boyfriend Sandeep Toshniwal.
After Karisma and Sunjay Kapoor had divorced, the veteran actress was spotted with her rumoured beau many a time. It's believed that as Sandeep was already married, Karisma was keeping the affair under the wraps.
However, with his divorce proceedings under way, rumour has it that the two might soon tie the knot and make it official. Also, a ring on Karisma's finger during Kareena Kapoor Khan's son's birthday had sparked engagement rumours.