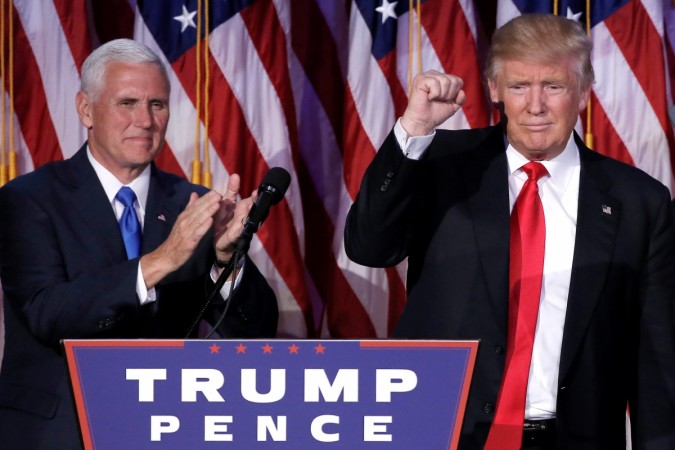 US President-elect Donald Trump said on Monday, in a video outlining his agenda for the first 100 days, that he would withdraw US from the Trans-Pacific Partnership (TPP) "from day one". He also spoke about reforms in regulation and immigration in the two-and-a-half minute video, which was posted on YouTube.
"Our transition team is working very smoothly, efficiently, and effectively," he said, adding that his core principle would be "putting America first."
"Whether it's producing steel, building cars or curing disease, I want the next generation of production and innovation to happen right here on our great homeland," he said.
Trump added that he would withdraw from the TPP, calling it a "potential disaster" for America. Instead, he said, he would "negotiate fair bilateral trade deals that bring jobs and industry back".
Trump also reiterated that he would cancel "job killing restrictions" on energy production in the US. He would be working on increasing production of shale and clean coal.
On regulation, he said that for every new one, two old regulations will be eliminated. The government will also be working on protecting infrastructure from cyber and other attacks.
Abuses of visa programmes that "undercut the American worker" will be investigated by the department of labour.
He would also levy bans on executives from lobbying after leaving office.
The reforms mentioned by Trump can be done with his approval alone. For other promises he had made during the campaign trail, such as building a wall on the Mexican border, creating a deportation force, restrictions on immigration from Muslim countries, repealing Obamacare and spending $1 trillion on infrastructure, the republican kept mum. These reforms are going to need the Congress' approval, where the Republicans have majority. However, the Democrats will be able to stall these reforms when the Congress comes into session.
Trump had earlier said that he would retain parts of Obamacare, such as including children up to the age of 26 in the parents' insurance cover.
The biggest blow to the achievements of the Obama administration will be the withdrawal from the TPP and cancelling curbs on environmental pollution.