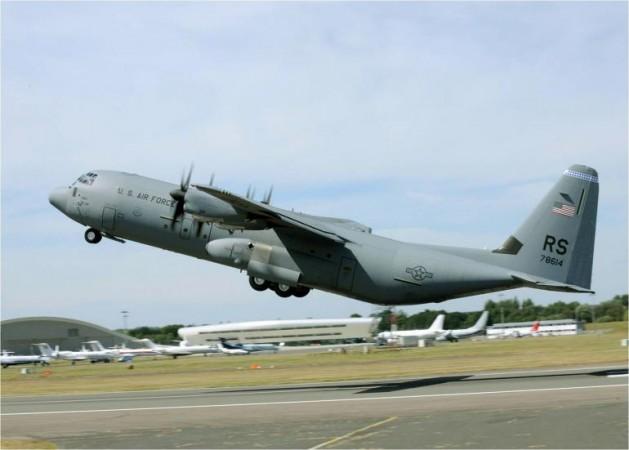 Defence Minister Arun Jaitley on Saturday cleared ₹34,260 crore worth projects, including those stuck under the UPA regime, at the first meeting of the Defence Acquisitions Council after the new government came into power.
In the meeting held with the Minister of State for Defence Rao Inderjit Singh, Army Chief Bikram Singh, IAF Chief Arup Raha, Navy Chief Robin Dhowan, Defence Secretary RK Mathur and other secretaries of the MoD, Defence Acquisitions Council (DAC) cleared several dealings, in which majority went to the Navy and the Coast Guard.
"There are several projects in the pipeline and we have tried to expedite many of them today. Replacement of Avro jet will be a significant project in which the Indian private sector will play a critical role," The Hindu quoted Jaitley.
Fund Distribution
Indian Air Force gets 56 new aircrafts to replace old Avro aircraft, which is getting costlier due to the rising maintenance costs. Avro aircrafts were used for transporting troops and materials over short distances.
DAC would issue tender to the private Indian defence companies - Reliance, Tata and Mahindra - who would build 56 aircraft worth ₹15,000 crore, in partnership with foreign firms. The first 16 would be manufactured by the foreign company, who would forward the technology to the Indian partners for the construction of the rest of the helicopters.
Air Force has also been provided with 32 HAL-built Dhruv Advanced Light Utility Helicopters - used in troop transport, air assault, ground attack, cargo, etc - worth ₹7,000 crore. Hindustan Aeronautics Ltd would supply 16 helicopters each to the Indian Coast Guard and the Navy and would also provide maintenance for the machines.
Indian Navy would get five new combat support vessels worth ₹9,000 crore, within eight years. These vessels would be built by the Indian public and private companies. However, India has only one shipyard capable of building large vessels. DAC would also approach private sector companies, such as ABG and Pipavav in Gujarat and Larsen & Turbo with headquarters in Mumbai.
These vessels would reportedly transfer personnel, food, fuel and oil to the battle groups operating across the deep ocean waters away from neighbouring ports. At present, Indian Navy has two carriers in use - the INS Vikramaditya and the INS Viraat, and one under construction at Cochin Shipyard - the Vikrant.
The Indian Coast Guard would also get five Offshore Patrol Vessels worth ₹2,000 crore to be built by the Goa shipyard and five Fast Patrol Vessels worth ₹360 crore to be supplied by Garden Reach Shipbuilders and Engineers, Calcutta.
Navy, Air Force and Army would also get equipments needed in search and rescue operations worth ₹900 crore.
DAC cleared projects worth almost one-third of the total allocation of ₹94,588 crore for defence capital expenditure in the Union Budget by Jaitley, according to New Indian Express.