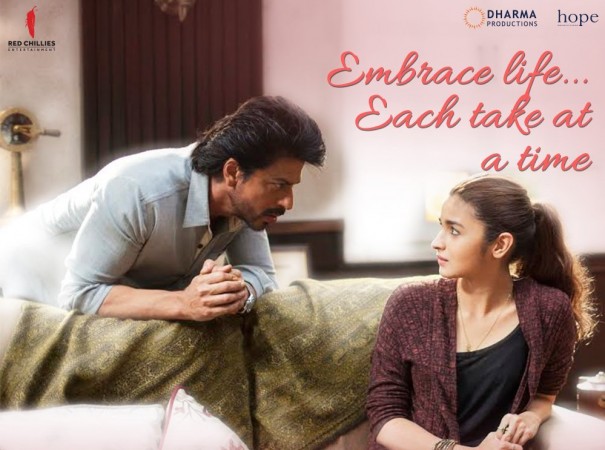 Shah Rukh Khan knows what women want. At the Ae Zindagi Gale Laga Le song launch in New Delhi, the Dear Zindagi star said women are capable of solving their own problems adding that all they want is a "good listener" and a hug.
Therefore, he believes, his role in the Gauri Shinde-directed film can be best described as a "listener" and not so much a "life coach" or a "mentor."
"I think what Gauri and Alia and everyone in the film has realised that women don't want someone to solve their problems. They can do it very well on their own. They don't want someone to give them solutions; they don't want someone to judge them. They just want a good listener and a good hug," Khan told the media present at the launch.
Khan is known for being part of big-budget multi-starrers that are sure-shot winners at the box office. But, he is slowly steering towards a direction in terms of the kind of films he has been picking lately.
Dear Zindagi focuses on Alia Bhatt's Kaira, an up and coming cinematographer who finds it tough to deal with life's imprecations, and not so much on Khan's Jahangir Khan. The superstar said the part he is playing in this slice-of-life film is significant yet it's just a support.
"I hear that I should be part of other stuff and not just star vehicles. I have done all that in my career, but I want to do more and this is one step in that direction," Khan elaborated.
Scheduled for release on November 25, Dear Zindagi stars Ali Zafar, Aditya Roy Kapur, Kunal Kapoor and Angad Bedi in key roles.