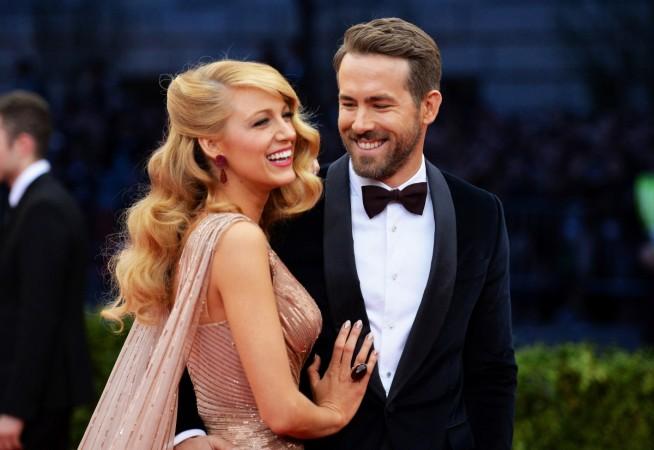 Deadpool star Ryan Reynolds and his beautiful wife Blake Lively are no doubt one of the best couples in Hollywood today. Giving fans some solid #couplegoals, the duo proves that cheesy love is not the only way to express your affection towards your partner.
The couple is up on Instagram taking a dig at each other every time either one of them posts a picture. The most recent example being of Lively sharing an epic failed attempt at making Christmas cookies by the actor. So, when Australian magazine NW said their relationship is falling apart, we were taken aback. However, Gossip Cop sources assure that these claims are untrue.
Also Read: Deadpool Ryan Reynolds turns into 'Thor' in EPIC Christmas fail, Blake Lively shares [PHOTO]
So, what exactly is NW's claim? According to the outlet, Reynolds and Lively are "the latest Tinseltown twosome headed for splitsville." The outlet also claims that the couple is on the verge of announcing the news of their split in public.
Speaking of the situation, an insider claims that things go downhill because when they "spend long periods of time apart."
"The past few years Ryan's been working out of town while Blake stays home with the kids. That was hard enough, but with Blake away on location it's a million times worse," adds the alleged insider.
Apparently, Lively has been "flying solo with their daughters... while she films her new thriller The Rhythm Section" in Ireland, and the "distance between them has taken its toll."

"They've been fighting almost non-stop since Blake left for this job. Now, the former 'Gossip Girl' star has banned [Reynolds] from visiting the set altogether," the magazine's source said.
Though these claims are shocking, Gossip Cop clarifies that these are not true. Clearing the air of the split rumours, the site shares that Reynolds was with Lively and their daughters most of the time, a production source from Lively's movie said.
A few other sources also confirm that the couple is not "fighting almost non-stop." The couple is married for over five years and has two daughters from the relationship.