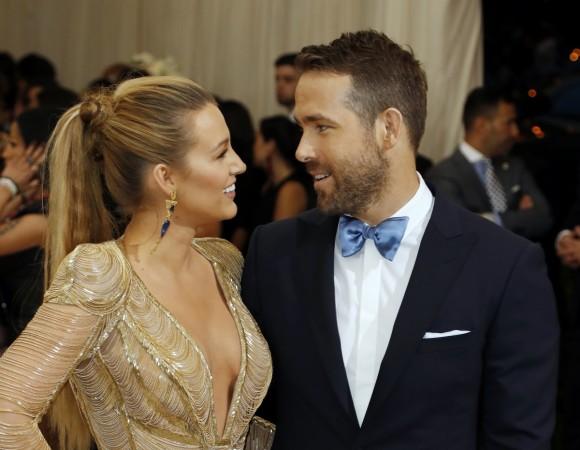 Deadpool star Ryan Reynolds and his wife leave no chance to take a dig at each other on social media platforms. The star couple, known to express their love for each other in the quirkiest way possible, were the stars of Instagram yet again and this time, the occasion was Christmas.
Taking to the photo-video sharing platform, the Gossip Girl alum shared with fans Reynolds' epic baking fail. The actor took up cookie baking duty and well, he ruined it massively.
Also Read: Disney-21st Century Fox deal: Deadpool Ryan Reynolds' EPIC reaction leaves GotG's James Gunn asking for more
The actress shared the image of the broken cookies with a hilarious caption. "@vancityreynolds made some Christmas cookies..." she wrote, adding, "...He's verrry handsome though."
Numerous celebrity friends reacted to the image but it was Reynolds' comeback that made the Christmas fail memorable. The actor took to the comments sections and wrote, "I wanted to be the first person to bake Christmas cookies using only a hammer."
The couple's interaction garnered a lot of Christmas cheer among fans following the two stars. While a few took his comment and quickly associated it to Thor and his hammer, a few had some hilarious comebacks.

"I thought you made it with your sword!" said an Instagram user. "It's like a Deadpool disaster," added another. "Deadpool was def here," read another comment. Many users also expressed how the couple have been giving fans #couplegoals.
This year, the couple have been throwing some hilarious shade at each other on social media. Earlier this year, when Reynolds wished the actress on the occasion of her birthday, he hilariously cropped her out of the frame featuring Lively and himself and posted a birthday message.
Lively returned with an epic comeback on his birthday by posting a picture of Ryan Reynolds and Ryan Goslings together – only she cut Reynolds out of the frame.
Reynolds has been in the headlines otherwise for his funny digs at the Disney acquiring 21st Century Fox. Once the announcement was official, the actor posted a picture of being arrested at Disneyland captioning: "Apparently you can't actually blow the Matterhorn."