Shocking reports have come up that suggest the bar fight in which UFC star Conor McGregor was involved on Sunday night in Crumlin, Ireland, could have major consequences for the combat artist hereon.
Social media went crazy after the reports of McGregor punching the crap out of a guy in the bar, emerged. And now, it is being claimed that the people he had a brawl with, are a part of Ireland's infamous drug cartel.
What...Money or McGregor's head?!
The incident took place at the Black Forge Inn and reports across Ireland say that McGregor possibly had fist fights with Graham "The Wig" Whelan's dad. Whelan is infamous for his crimes in Ireland and is one of the most feared criminals. He is also the chief of a drug cartel.
Some reports even go on to say that the gang are asking $1.4 million from McGregor or else his and his family's life will be in grave danger. McGregor was recently blessed with a baby boy from his partner Dee Devlin.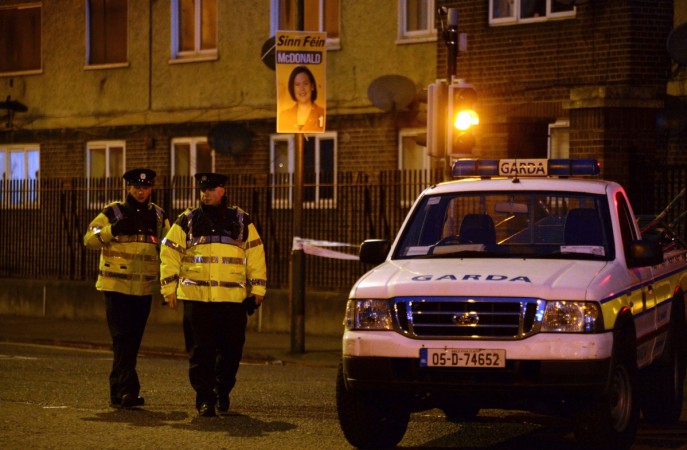 Even police are aware of the bar fight?!
Certain members of the Irish police, meanwhile, are aware about the incident. They said that four people -- a sports star, a man in his 50s, a young man and a fourth man, was involved in a bar fight.
The Gardai Police of Ireland has spoken to the Irish Independent. "There is no report on this matter and no complaint from any injured parties, patrons of the pub or the pub itself and no statements were taken."
It'd be CRAZY if true: Dana White
UFC President Dana White, was meanwhile, asked about his thoughts on the reported incident at the TUF 26 media luncheon on Tuesday.
"No, [I don't know anything about it], but I don't think it's true," White said. "Conor can walk down the street and it's big news now. If this is true, I just have to believe it would be off-the-charts crazy."
Neither the fighter nor his manager, Audie Attar, have issued a comment on the incident. McGregor, however posted a cryptic video following the reports becoming viral.