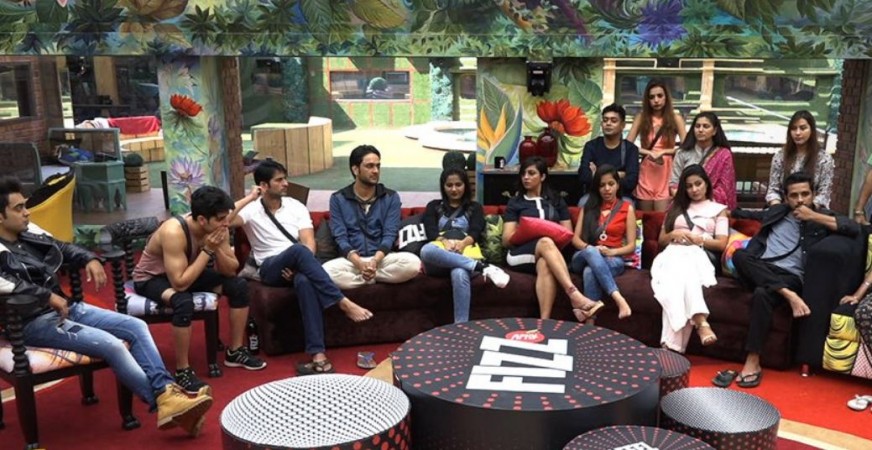 Bigg Boss 11 has been witnessing a lot of drama and fights. The contestants have been creating one or the other ruckus inside the house. Now one actress claimed that the Bigg Boss 11 makers secretly serve alcohol to the contestants in order to give a jump to the TRPs.
Bhojpuri actress Mahima Singh Puri, who claims to know some of the Bigg Boss 11 contestants, said that most of them remain under the influence of alcohol inside the house.
"Woh log jo bhi karte hain, who sab sharab ke nashe mein karte hai (Whatever the contestants do, they do under influence of alcohol)," Mahima told International Business Times India in an email.
She further said that the makers of the show deliberately serve the contestants booze so that they act bizarre, and in return benefit the show. The contestants are barred from revealing this aspect of the show under a contract, she said.
"Bigg Boss is going from bad to worse. This year, they have fallen to such low levels, as to get contestants drunk for TRP. In fact, the evicted contestants do not want to talk about it, because they are bound by a very strict contract and NDA which says they will have to pay a huge sum as penalty if any of the behind-the-scenes details are leaked out. But one of the contestants who recently got evicted also confirmed to me that some participants are having a gala time boozing away to glory. But they also give Bigg Boss the content the channel wants after a few drinks," Mahima added.
Well, this appears to be a rather much controversial allegation against the makers of Bigg Boss 11. Mahima was recently in news for the wrong reasons. One of her nude unedited picture from the shoot of her upcoming movie was leaked online.
"The leaked image is genuine and not fake as claimed by some. I will not deny it. But the fact is that I only shot the photos on the condition that it would be censored and edited. In fact, I am very upset with the director and the production team that the raw image has leaked like this. They showed me the edited poster with the censored image covering my butt and I approved it," she said in regard to the leaked photo.
"This is so shameful. Even my family and my parents are very upset about it. In fact, someone told me that the team is responsible and they have done it on purpose in order to get publicity for the film. I have made my displeasure known to the director and he has promised to look into the matter. In case I am not satisfied with the director's reply and investigation into the leak of the uncensored full nude image, I will take legal action," she concluded.