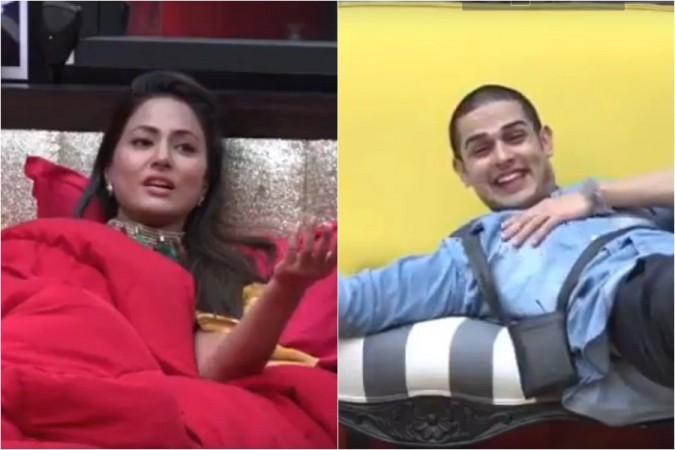 Hina Khan has been a constant support to Priyank Sharma in the Bigg Boss 11 house ever since the beginning. In fact, the two have been very good friends in the house.
But the former Splistvilla 10 contestant shocked everyone when he showed his middle finger to the Khatron Ke Khiladi 8 contestant on national television.
It so happened that Priyank and Hina along with Vikas Gupta, Akash Dadlani and Arshi Khan were relaxing in the bedroom. Priyank then asked Hina to give some of her muesli, to which Hina replied using hand gestures that she would give it to him after some time.
However, soon after her reply, Priyank accidentally flipped the bird at her, to which Hina expressed her deep shock. Hina then asked him to explain his gesture, to which Priyank replied it happened by mistake and burst into laughter.
Soon Vikas Gupta started provoking Hina against Priyank for insulting her in front of everyone on national television, and said he had no respect for her. Even Arshi joined Vikas and started yelling at Priyank for making such objectionable gestures.
Hina, however, took it in a light-hearted way and tried to explain to others that Priyank had meant to give her a thumbs-up and not flip her the bird, but to no avail.
Watch the video here:
On a related note, Hina faced a lot of flak on social media when she recently compared her social media followers with that of Gauahar Khan and said the former Bigg Boss 7 winner doesn't have even half of her followers on social media platforms.
And Gauahar gave it back to her in the most insulting way ever.