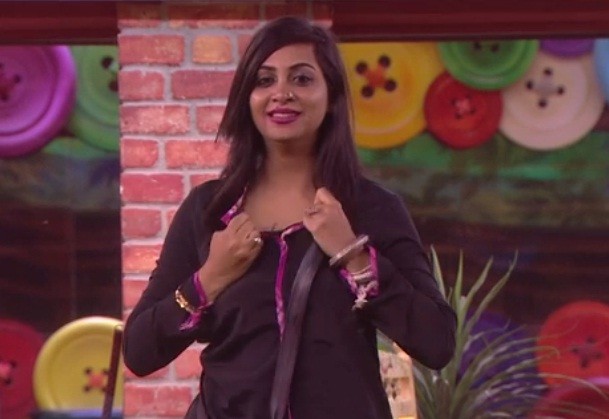 Arshi Khan is often talked about for wearing some sizzling nighties inside Bigg Boss 11 house. But one piece of information has come out about her that might appear little awkward to her fans.
Bhojpuri actress Mahima Singh Puri, who claims to have spent some months with Arshi in Mumbai, said that the Bigg Boss 11 contestant does not wash her panties.
However, there is a twist. Mahima said that Arshi does not wash her inner-wear but uses disposable panties that she discards after one usage.
"This doesn't mean she uses dirty or unwashed inner wear. Arshi Khan only uses disposable inner wear, which she discards after a single use. She buys her disposable inner wear from Dubai, which is manufactured by a French lingerie brand that specialises in such intimate apparel wear," Mahima said in a statement.
Mahima made this revelation on Twitter as well by saying, "Do u know @ArshiKOfficial does not wash or reuse her panties? She uses her panties for 24-48 hours n throws them away. She uses disposable panties only."
Mahima claimed that she and Arshi had been together in a Mumbai flat for two to three months. Recently, she made another interesting revelation that Arshi's father had a couple of times found condom packets inside her wardrobe. However, Arshi made Mahima take the blame and that is how she escaped the embarrassment.
"I had to take the entire blame. Arshi Khan made me apologise to her father. I was not engaged but Arshi made me tell her father that I was and that the condoms actually were for my use with my boyfriend. As my boyfriend lives with his family, he gave the packet to me for safe keeping. This is what I was made to say by Arshi," she had said.