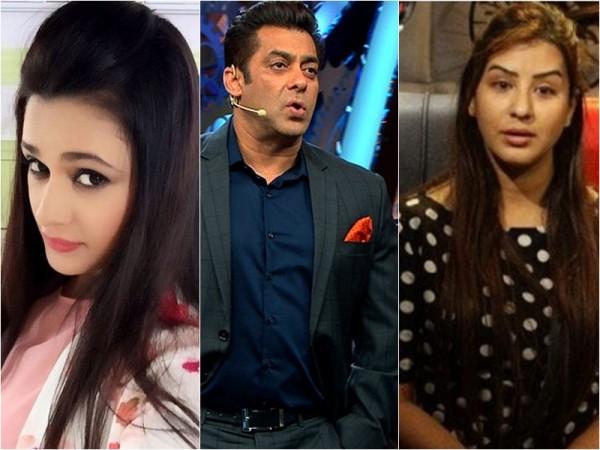 There have been allegations from fans and viewers that Bigg Boss 11 host Salman Khan is biased towards Shilpa Shinde. However, former Bigg Boss contestant Yuvika Choudhary termed these claims baseless.
Yuvika shared her views on the allegations of Salman being biased towards Shilpa exclusively with International Business Times, India.
Yuvika, who had participated in Bigg Boss 9, slammed the allegations of Salman being biased towards Shilpa, saying that the latter is sensible, and so she gets all the respect.
"I don't feel so. Shilpa is the most eldest in the house and Salman finds her sensible to handle situations so she is getting her respect. Salman is a gentle man and the show is completely on his shoulder. No doubt, he handles the situations amazingly." Yuvika told IBTimes.
Many people have also been saying that Bigg Boss 11 is scripted, and the makers have already decided to make Shilpa the winner. Yuvika is not ready to buy this as well, and instead slammed all those who make such allegations.
"The show is not at all scripted and people in majority understand it. That's why Bigg Boss is the biggest reality show on Indian Television. Shilpa has her fan following. She is playing smart. If she wins, it's her luck. If it would be scripted and winner would have been already decided, I feel no big face would have got inside to struggle for 3 months or so. That's a common sense one need to understand," Yuvika said. Well, Yuvika certainly has a point.
Earlier, the actress had expressed her support for Vikas Gupta, and said that he deserved to win the show as he had been playing it smart and not faking at all. She had also praised him for the way he had been handling the situations inside the house. Indeed, Shilpa and Vikas are two of the strongest contestants in Bigg Boss 11 apart from Hina Khan.