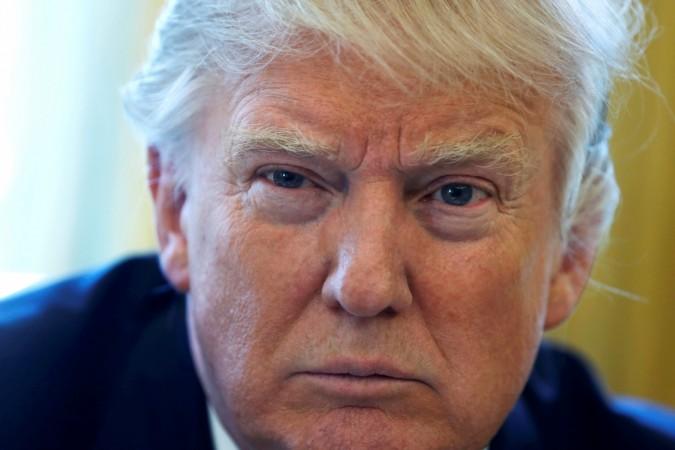 Twitter wanted to sue the U.S. government after the Department of Homeland Security sought records revealing the identity behind the rogue Twitter account "ALT_uscis". A lawsuit was filed by the social media giant on Thursday against the DHS, which has now been withdrawn after agency dropped summons for Twitter records.
With the identity of those behind the rogue Twitter accounts critical of President Donald Trump being a secret, it is a preservation of free speech. The DHS sought identity of those behind "alt-gov", but there are other similar Twitter handles that are making sure people get all the facts that the government wouldn't share.
Below is the list of some of the top U.S. government's rogue Twitter accounts specific to different departments within the Trump administration.
@RoguePOTUSStaff
The unofficial resistance team inside the White House. We pull back the curtain to expose the real workings inside this disastrous, frightening Administration.
@ALT_uscis
Immigration resistance . Team 2.0 1/2 Not the views of DHS or USCIS. Old fellow drank russian soup. #altgov
@RogueEPAstaff
Resisting efforts to take the science out of EPA. Climate action "scumbags." #RESIST #ShePersisted #altEPA #altgovt #sciencematters
@RogueCPI
Tweets from inside The U.S. Ministry of Propaganda. Keeping the boat full of holes for as long as we can. Follow along and #RESIST
@altFBI
Serving an alternative form of justice. Not affiliated with the U.S. government. Contextualizing #TheResistance with facts, figures.
@AltHomelandSec
Keeping America safe from within our borders. Not affiliated with DHS. #resist #countryoverparty // altdhs@protonmail.com
@AltDIA
Unofficial voice of the Defense Intelligence Agency. Upholding the #Constitution Protecting the people #AltDIA Email: altdia@protonmail.com
@altusda
Resisting the censorship of facts and science. Truth wins in the end.
@AltUSDOJ
The unofficial #Resistance team covering the U.S. Department of Justice.
@ALT_DOJ
The unofficial "Resistance" DOJ. Not an Official DOJ Account. Follow for Justice News but Legal facts may vary from "Alternative Facts"
@alt_treasury
Unofficial account of the Department of the Treasury. Economic conditions may vary from alternative facts. Not taxpayer subsidized!
@AltUSDeptHUD
Unofficial, alternative, resistance, rogue, rebel. We like real facts!
@AltStateDpt
News & opinion on the State of the #Resistance. Posts herein contain public information. We do not represent government position/affiliation. #Resist