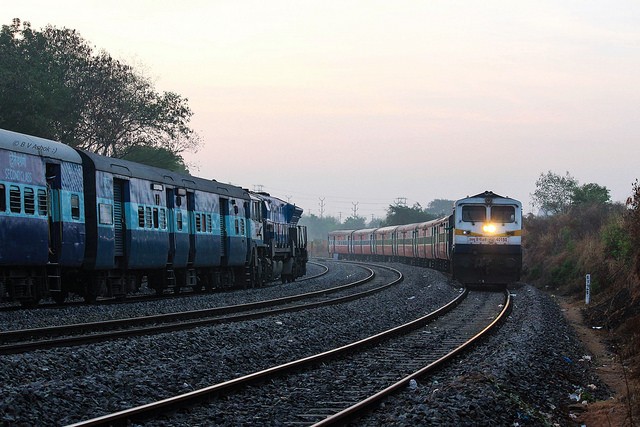 The Indian Railways is set to announce a Rs 10 lakh crore plan, under which it aims to construct high-speed train corridors that connect all the major cities in the country. The corridor, said to be about 10,000 kilometers long, will reportedly be a part of the government's Bharatmala highways development programme.
"The plan would be announced in April," a rail ministry official told the Economic Times. "We'll unveil the routes that would be connected along with the funding mechanism."
What are high-speed train corridors?
The high speed-train corridors are new railway lines that will be built over national highways or on railway lands that are parallel to the functioning railway routes. While the usual routes let trains run at about 55-112 kilometers per hour, trains would be able to run on these lines at a speed of about 200 kilometers an hour.
Speaking of the cost of building such corridors, the official said that the Indian Railways would also welcome global players in the project through large tenders and intends to minimize expenses by double lines on one pillar. The estimated cost is said to be about Rs 100 crore per kilometer.
The railway official also added that funding for this project could come through borrowings from financial institutions and other agencies.
"The operational profitability of such projects is high as the revenues would also come from non-fare box such as commercial exploitation of stations as metro has done," the official added.
Meanwhile, India will soon also get 534 km-long bullet train corridor between Mumbai and Ahmedabad and the cost of the project is pegged at Rs 1.1 lakh crore. This will be India's first high-speed corridor and is expected to be completed by 2022, with its first run on August 15.