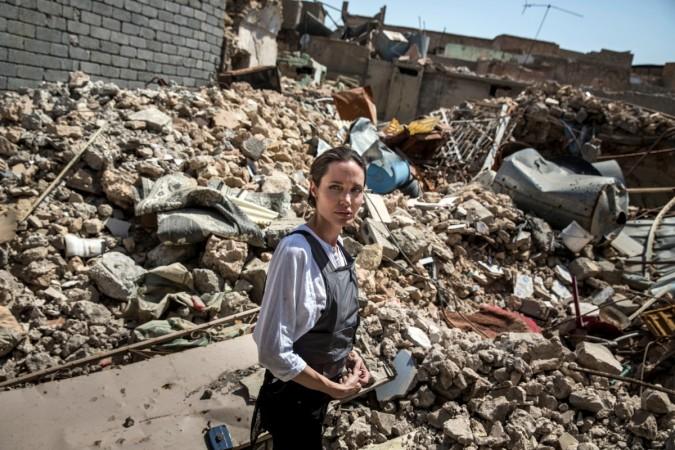 A false report is doing the rounds online that claimed Angelina Jolie's health deteriorated due to the stress caused by custody battle with Brad Pitt. Unreliable sources claim that she collapsed during her trip to Iraq last month due to her health condition.
The inaccurate claims were made by National Enquirer. The magazine's cover falsely claims that not only is the Maleficent 2 star is extremely underweight, it also claims the Allied star has already won the custody battle involving his and Jolie's children.
For those of you following the Pitt-Jolie custody case will know that the estranged couple's battle hasn't come to an end. Instead, it has just taken another turn wherein a judge presiding the case has ordered Jolie to provide Pitt with more access to the six children.
Failing which, she could lose primary custody of Maddox, Pax, Zahara, Shiloh, Knox and Vivienne. But nowhere was it mentioned that she has already lost the case.
Based on the false development, the news outlet reported that the stress of the situation led to Jolie fainting in Iraq last month. "Angelina was walking went white as a ghost and became dizzy. She was clearly in a pretty bad way. She was so gaunt it seemed the life had totally drained out of her," the dubious source claimed.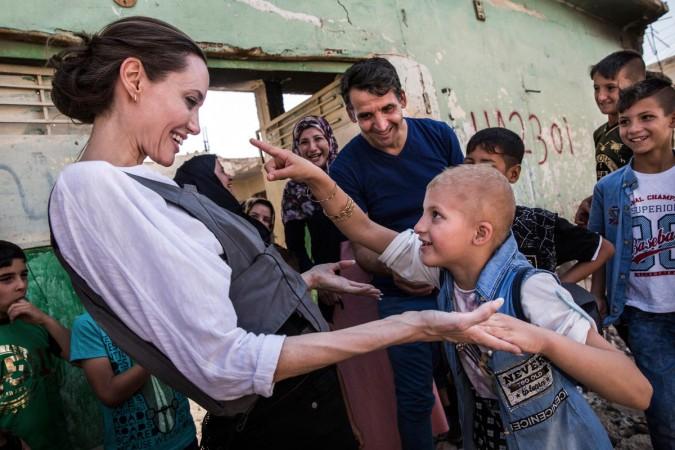 Gossip Cop debunked the story and revealed that the magazine used an image taken in 2007 during the filming of Wanted to support their untrue story.
On the contrary, Jolie is said to be doing great. Sources told People Magazine last month that despite the custody battle, she is in a good place.
"Angie is doing great and is focussing on her work. She's doing a UN mission this weekend for World Refugee Day," the insider told the outlet. More recently, the actress appeared happy and relaxed when she accompanied the children to see Wicked.