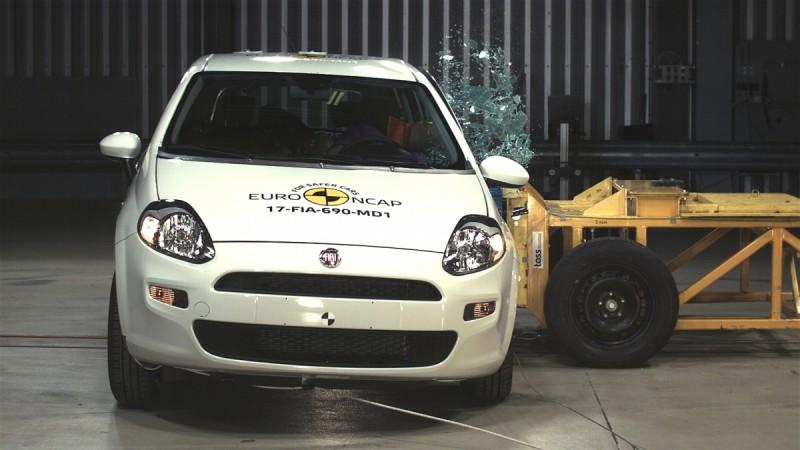 This should come as humbling news for Italian carmaker Fiat and the loyal customers of its model, Punto.
While rounding off the year 2017 with the safety ratings for recently updated facelift models and ageing cars that are still in production, the vehicle safety watchdog, Euro Global New Car Assessment Programme (NCAP) has given Punto that is still in production a first ever zero star rating.
Also read: Bengaluru traffic police on warpath with loud bike exhausts, resorts to crushing with road rollers
The list includes Toyota Yaris, Toyota Aygo, Alfa Romeo Giulietta, Ford's C-MAX and Grand C-MAX, Opel Karl, Fiat Punto and DS 3. While Toyota Yaris managed to get a five-star rating in the latest crash test, most of these cars have now dropped to 3 star ratings in this year's safety tests.
In the ratings, Fiat Punto comes out as the worst having been outclassed by every single car that went through the test in recent times and thus becomes Euro NCAP's first car ever to be awarded zero stars.
Euro NCAP Secretary General, Michiel van Ratingen, said, "We have seen a lot of good cars in 2017, able to meet Euro NCAP's 5-star requirements. Superminis like the new Polo, the Fiesta and the Ibiza now come with advanced safety technology as standard, offering the best in crash avoidance and crash protection. The fact that older cars cannot compete illustrates the pace at which the vehicle industry is innovating safety and the willingness and ability of competitive manufacturers to meet the highest standards. Those who do not keep their cars up to the latest standards get left behind, as these results clearly show."
The Fiat Punto has been on sale since 2005. In India, the Fiat Punto received a facelift in 2014 and is now sold as the Punto Evo. Euro NCAP's rating scheme requires cars to score a minimum number of points in all four areas of assessment to qualify for even one star. In areas like adult and child occupant safety and pedestrian protection, the Punto performed well enough to qualify for at least two stars. However, the driver assistance and crash avoidance were the areas the car lost it all.
Michiel van Ratingen, "This is perhaps the strongest example of a manufacturer continuing to sell a product that is well past its best-before date, at the expense of the unsuspecting car buyer. We would urge consumers to check our website for the latest ratings and to choose cars with the most up-to-date five-star ratings, many examples of which we have seen in 2017."