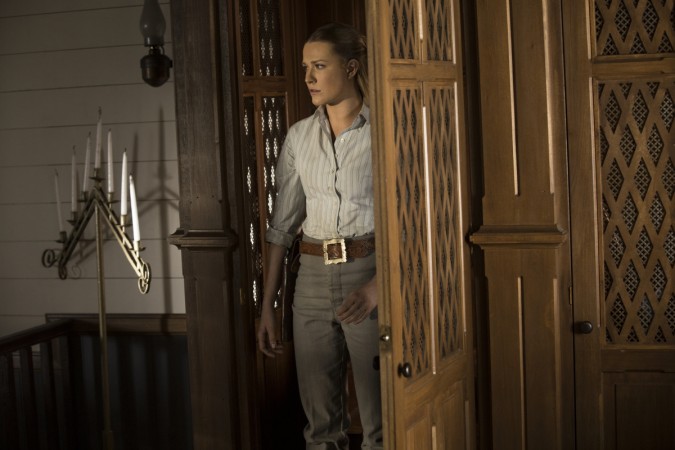 With just one more episode to go before Season 1 wraps up, Westworld gave fans answers to a number of questions that have been plaguing them since the beginning of the show.
One, for instance, is the fact that Bernard is a clone of Arnold, Dr Ford's partner. After Dolores killed Arnold, Dr Ford made a host who looked like Arnold to help him run the park. The penultimate episode also hinted that the show is functioning on two timelines, thanks to Logan who gutted Dolores in front of William and revealed that her hardware was old. As the Man in Black revealed the hosts were later rebuilt to be flesh and bones to resemble humans. This has once again given traction to the theory William and the Man in Black are the same person.
Meanwhile, next week is the finale of Westworld and it looks like the episode will be 90-minutes long. The finale is titled The Bicameral Mind and HBO is yet to release the synopsis for the episode. But actor Jimmi Simpson, who plays William, promises shocking revelations in the finale.
"I would say I was on the edge of my seat all the way until I got the tenth script," Simpson told Vanity Fair. "I think we all had different ideas, and then when 10 came — I think I could speak for most of the cast — the general feeling was like, 'Holy f—king s—t.' Because basically, what they've done is they've somehow tied up everything you wanted to know and then pointed this whole world of other s–t that you hadn't really thought of that now you really, really want to know, too. It's not some bulls–t cliffhanger where you're like, 'Oh f–k, what now?' It's like, 'Oh my God, thank you, and I can't wait for more.'"
Westworld airs Sundays on HBO and Tuesdays on Star World Premiere HD.