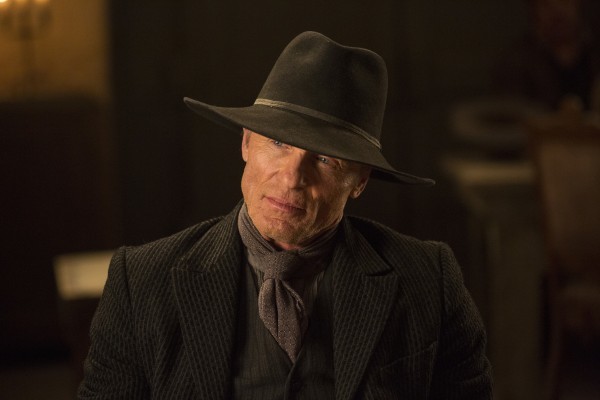 HBO's Westworld has just one more episode to air before its grand season finale, and it looks like a war between the hosts and their maker is imminent, as episode 8 saw Thandie Newton's Maeve, who is now aware of her past and the fact that she is a host, learning to control other hosts. This is indeed going to spell trouble for the engineers at the amusement park, as Season 1 episode 8 also showed more and more hosts recollecting the memories that were previously erased.
We also learned a bit about The Man in Black's backstory, thanks to Teddy recollecting their time together, and it seems to have given traction to a popular fan theory that The Man in Black and William are the same person.
In the episode, The Man In Black recognises Angela and says that he's surprised she is still around as he thought they had retired her. Interestingly, Angela is the same host that first introduced William to the park, indicating that the show might be functioning on two timelines.
Interestingly, this wouldn't be the first fan theory that has been proved correct. Shortly after the first episode aired, a number of viewers correctly guessed that Bernard was a host, and this was proved right in the seventh episode, when Ford commanded Bernard to kill Theresa.
As for what viewers can expect in the penultimate episode of the season, the official synopsis for The Well-Tempered Clavier does not reveal much, other than that we'll delve more into Bernard's past.
The synopsis for Season 1 episode 9 reads: "Dolores (Evan Rachel Wood) and Bernard (Jeffrey Wright) reconnect with their pasts; Maeve (Thandie Newton) makes a bold proposition to Hector (Rodrigo Santoro); Teddy (James Marsden) finds enlightenment, at a price."
Westworld airs Sundays on HBO and Tuesdays on Star World Premiere HD.