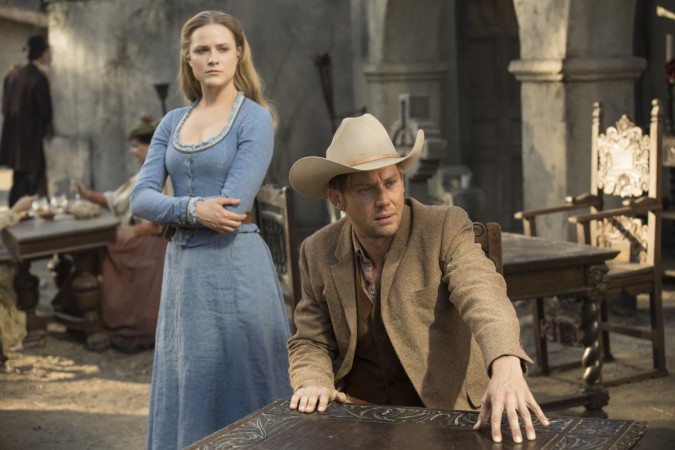 The filming of Westworld Season 2 has been interrupted due to an actor's offset injury. The production of the much-anticipated second season of the hit HBO show has been underway for some time now.
Also read: Westworld Season 2 air date, spoilers: Creators confirm return of a major character; Dr Ford alive?
HBO issued a statement but did not reveal any specific details about the incident. It is said an actor who plays a recurring character suffered an injury off the set. According to Metro, it is probably one of male cast members who fell and hit his head at home.
"Due to a medical emergency involving a performer in a recurring role on Season 2 of Westworld, filming on one of the two units has been temporarily suspended," HBO said in a statement to Deadline.
"The cast member was not on set when this occurred, and out of respect for the performer's privacy, we have no additional details to share, other than that everyone at Westworld sincerely hopes for a quick recovery."
The popular series is expected to be back in Spring 2018, although there is no official announcement yet. But the temporary suspension might cause a delay in the premiere of the second season.
Westworld Season 1 featured a stellar cast — Anthony Hopkins, Evan Rachel Wood, Thandie Newton, Jeffrey Wright, Ed Harris, James Marsden, Tessa Thompson and Luke Hemsworth.
The upcoming season will feature a couple of new faces, including Katja Herber as Grace.
The series earned a total of 22 Emmy nominations this year, including that of Outstanding Drama Series. But it bagged only four Emmys in the crafts categories, including VFX.