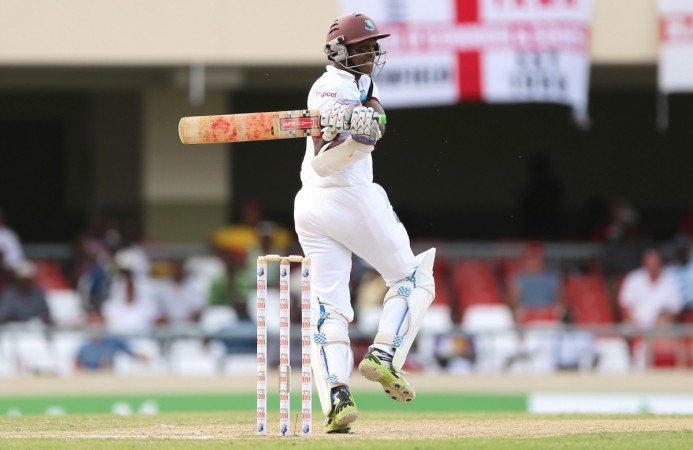 A familiar name will be missing in West Indies team sheet, when they host Australia team for the two Test series, as Shivnarine Chanderpaul failed to find a place in the national team.
Chanderpaul has been one of the mainstays for West Indies in their batting order amassing 11,867 runs from 164 Test matches, but head coach of the national team, Phil Simmons said the player did not 'fit in' when they sat down to pick a team.
The two Test match series starts on 3 June and ends on 15 June. The Aussies might have recently won the 2015 World Cup, which is a 50-over format, but they are going to be a confident unit as majority of the ODI players are expected to feature in the Test series as well.
So, one can expect a close contest between the two sides and Simmons stated that they have selected a team to defeat the Aussies.
"He (Chanderpaul) has had a long and illustrious career and we know he's done a lot for West Indies cricket but at the same time when we sit down to select a team, we sit down to select a team to win a game against Australia, and to play the two Tests in the series against Australia," IANS quoted Simmons as saying.
"When we went through the process, he didn't fit in so it's not about giving someone two Tests to finish their career, it's about picking the best team to play the next game."
It is the left-hander's performances of late, which might have been a major reason for his axe. He has only scored 151 runs in four Test matches for West Indies in 2015.
Though, some might have felt that the cricketer should not have been treated in such a manner after years of service to West Indies cricket, but Simmons felt that "there are other ways to acknowledge the player."
"It is a case where we need to acknowledge and laud his performances over the years by acknowledging it. There are other ways of acknowledging what he's done for West Indies cricket and that's in the process now with the Board, of doing things to acknowledge that this is what he's done for West Indies cricket over the past 20 years," said Simmons.