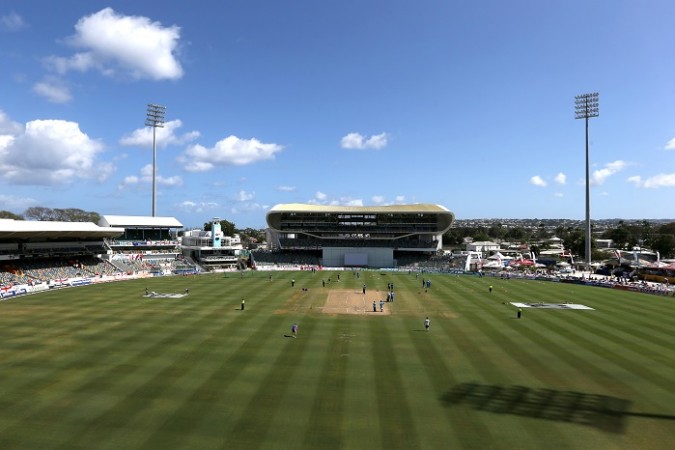 Legendary cricket commentator Tony Cozier passed away on Wednesday in Barbados. He had been hospitalised since May 3, but succumbed to illness. Cozier was 75.
Cozier, who covered almost all the series that West Indies played since 1962. and his contribution to West Indies cricket was acknowledged by the West Indies Cricket Board (WICB).
"The lifelong work of Tony Cozier centred around West Indies cricket and he made a lasting contribution to the game. He ensured that West Indies cricket fans all around the world received information and knowledge about their beloved team and their favourite players. His life was dedicated to the game in the Caribbean and we salute him for his outstanding work," WICB was quoted as saying by ESPNCricinfo.
"He was not just a great journalist, but also a great ambassador. He represented West Indies wherever he went. He educated people around the world about our cricket, our people, our culture and who we are. His voice was strong and echoed around the cricket world. He enjoyed West Indies victories and shared the pain when we lost. He gave a lifetime of dedicated service and will be remembered by all who came into contact with him."
He began his career as a cricket writer in 1958 and held the commentary microphone for the first time during the West Indies vs Australia series in 1965.
The International Cricket Council (ICC) expressed their sadness on Twitter as well.
Cozier established himself as a popular cricket commentator for over 50 years. His work was also published in newspapers, magazines and websites.
He also used to edit the West Indies Cricket Annual. He did that job for 21 years (1970-1991). Later, he went on to write the book – The West Indies: 50 years of Test Cricket.
Considering his achievements and contribution to cricket, the Marleybone Cricket Club (MCC) awarded a lifetime membership to the legendary commentator.