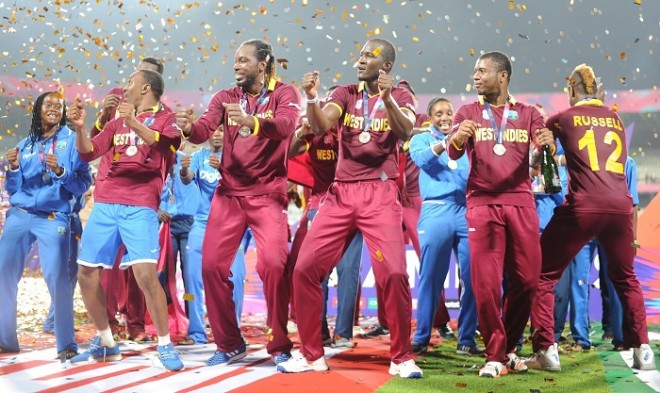 The International Cricket Council (ICC) has reprimanded the West Indies cricketers for their actions and comments after winning the ICC World T20 2016 in Kolkata earlier this month. Skipper Darren Sammy had criticised the West Indies Cricket Board (WICB) during the post-match presentation after they secured a four-wicket win over England in the final.
West Indies cricketers almost pulled out of the ICC World T20 2016 as they had issues with their contract and the salaries that the Board had offered to them. They did not have their jerseys to wear in the tournament until they reached Kolkata and their team manager got their jerseys printed just before the start of the tournament.
Sammy had highlighted these issues in that interview. His teammate Dwayne Bravo also joined him and reiterated the same issues in front of the media. Later, they were slammed by the West Indies Cricket Board for the comments.
ICC also thinks likewise and have reprimanded these cricketers as they think that "their comments and actions were inappropriate, disrespectful and brought the event into disrepute." ICC also received an apology from the West Indies Cricket Board regarding the same.
"The sport of cricket is proud of its unique spirit and this involves being gracious in victory as well as defeat and respectful at all times to the game, one's opponents, the sponsors and the fans," ICC Chairman Shashank Manohar was quoted as saying by the official website of the ICC.
Marlon Samuels was singled out as well for his comments on England cricketer Ben Stokes after the final of the World T20 2016.