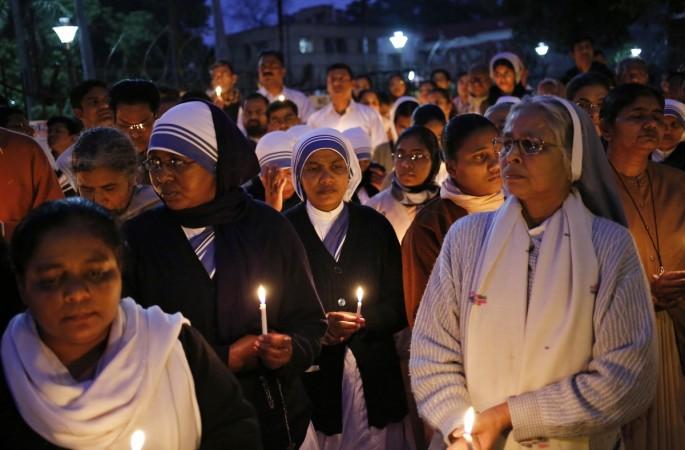 The investigation into the alleged gangrape of a 72-year-old nun at a school-cum-convent in Ranaghat, Nadia district in West Bengal about 10 days ago has led to more breakthrough, with a second suspect arrested from North 24 Parganas on Thursday.
The first arrest was made in Mumbai on Wednesday.
Some of the accused involved in the alleged crime are suspected to have escaped to Bangladesh.
The accused identified as Sikandar Shaikh alias Salim was nabbed from his friend's home in South Mumbai's Nagpada area on Wednesday night in a joint operation by West Bengal Criminal Investigation Department (CID) and the Mumbai police.
Shaikh will be brought to West Bengal by Thursday afternoon.
"The West Bengal team had the lead, they shared the information with us and sought our assistance. The assistance was provided and the accused was arrested from the Nagpada area and has been taken away by the Bengal team," Mumbai Police Commissioner Rakesh Maria told The Indian Express.
Shaikh was arrested with the help of CCTV footage the police had acquired from the crime scene during investigation. The police said that Shaikh resembles one of the accused visible in the footage.
At around 4am on 14 March, a gang of six dacoits broke into the Convent of Jesus and Mary in Ranaghat and took turns to allegedly rape the elderly nun. They also looted lakhs of rupees from the administrative funds and ransacked the church after tying three of the five nuns at the convent.
The incident outraged many in India, as it came in the backdrop of a series of assaults on women in the last few weeks. Further, the incident involving a person from the Christian community accentuated the problem as instances of vandalism of churches have been reported in different parts of India.