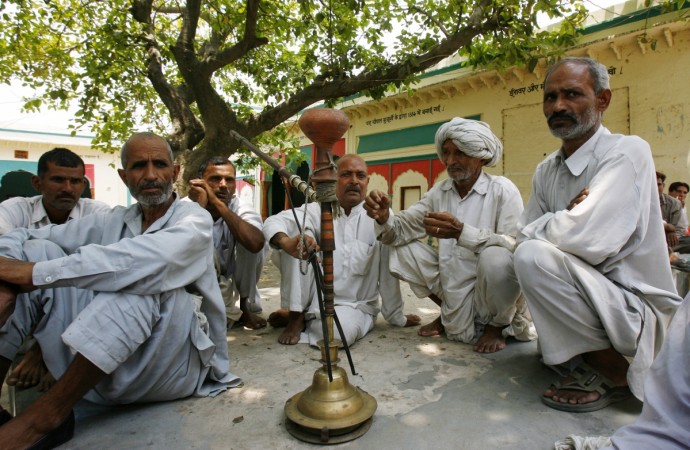 An unofficial court or a "sabha" comprising around 50 men in West Bengal's Murshidabad district forced a farmer to shave his wife's head for having an extramarital affair after the family failed to pay a "penalty" of Rs 6,000.
According to the police, 30-year-old Mariam Bibi was allegedly dragged outside her house by members of the "salisha sabha", the local version of a khap panchayat. They made the entire village watch her "punishment" at Chandpur in Naoda late on Tuesday. The couple have a daughter and two sons.
"We have made four arrests in the case. Apart from the three who were named in the complaint, we have arrested one more person as per our initial investigation," Murshidabad Superintendent of Police Mukesh Kumar told the Indian Express.
However, the officer refused to reveal the identity of those arrested or provide details of the charges under which they were held.
The woman and her family were threatened with forcible eviction and boycott if they approached police over the incident.
"When the woman's family members expressed their inability to pay the fine due to their poor financial condition, some members of the sabha forcibly entered her house. They said that they would chop the woman's hair instead as punishment. When her husband Mizarul Sheikh protested, he was assaulted, threatened and forced to shave his wife's head," a local told the daily.
According to locals, the woman eloped with her lover to Durgapur in Burdwan district on October 2. She returned after her alleged lover refused to formalise the relationship.
"She told her husband everything and he took her back," locals added.