After accusing the BJP of conspiring to incite unrest in West Bengal, Chief Minister Mamata Banerjee announced the formation of peace force by the name "Shanti Vahini" across 60,000 booths to maintain harmony in state.
However, the decision came a little too late for 45-year-old man, who succumbed to injuries sustained in Wednesday's communal violence at Basirhat, according to an NDTV report.
The man, whose identity is yet to be revealed, breathed his last at a hospital in Kolkata. The hospital had been accorded heavy security.
Actor-turned-politician Locket Chatterjee of the BJP had gone to check on the injured at the hospital, but was sent away by Trinamool Congress supporters, said reports.
Meanwhile, West Bengal Governor KN Tripathi has written to President Pranab Mukherjee about his phone conversation with Mamata Banerjee on the communal riots in Baduria. Banerjee has claimed that she was threatened and humiliated during the conversation.
Shanti Vahini on the streets
Pointing fingers at the BJP, Banerjee had on Wednesday said the saffron party should not spread "rumours" just because it stands in power in the Centre.
"Social media is being misused. They (the BJP) are spreading rumours through social media. This is a trend of the BJP ... a modern design of the party ... That is why we are trying to caution common people," Banerjee told reporters at the state secretariat said a report. Shanti Vahini would look for elements causing disturbances in the locality. Also, the members of the temple and the mosque communities may be urged to join in this," Banerjee was quoted as saying by NDTV.
"They will monitor if anyone is conspiring to spread tension or start a riot in their area. The teams will also check if these people are misleading locals by spreading rumours about robbery or riot in order to polarise them for their own benefits," she added.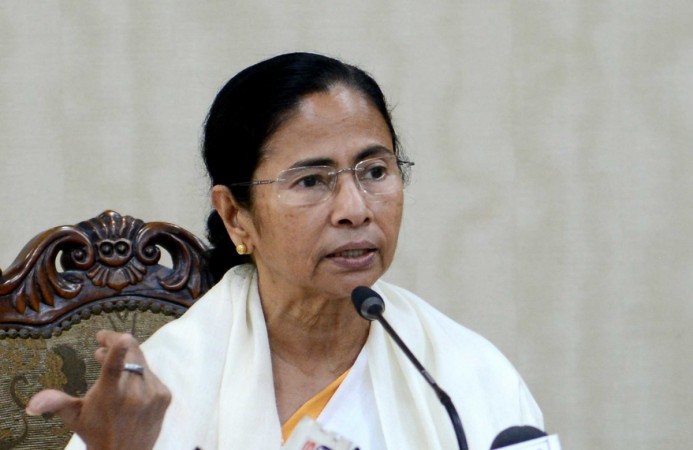 Governor's letter to President
State Governor Tripathi, meanwhile, has sent a letter to President Pranab Mukherjee refuting all the claims made by Banerjee about his phone conversation with her.
In his letter, he has reportedly given "every minute detail" explaining why he had called Banerjee on Wednesday afternoon.
He also said in the letter that he had called up the local police chief but he was unavailable, and hence he called up the chief minister. He added that he had not "humiliated" or "threatened" Banerjee in any way.