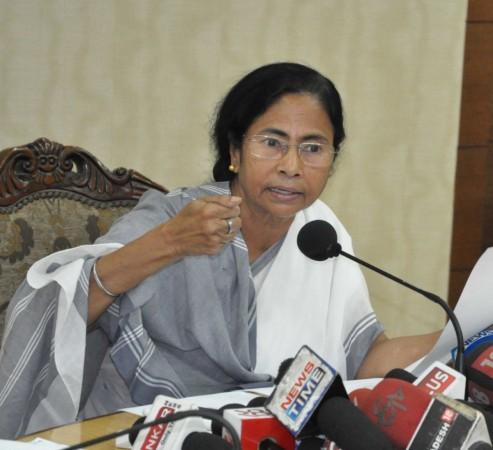 West Bengal Chief Minister and Trinamool Congress (TMC) chief Mamata Banerjee said on Saturday (January 7) that the state government was planning an educational institution on the lines of Santiniketan-based Visva-Bharati University (VBU) – founded by Nobel laureate Rabindranath Tagore in 1921. The move may actually backfire, given how unpopular similar actions by Banerjee have been.
What the WB CM said
Addressing a state-level teachers' convention in Kolkata, Banerjee said: "We are planning to set up a new national-standard university named 'Biswa-Bangla Biswabidyalaya' within three minute's distance from the VBU in Shantiniketan. We have already identified the land for the new university. It will be built on the pattern of Shantiniketan."
"Bengal had 13 universities, we have established 16 new universities and 46 new government colleges in the last five years. We have increased the budget for education from Rs 111.74 crore to Rs 471 crore in four years," Banerjee said, adding: "We will form an expert team to identify the new merits in the state. Why should Bengal's students run to Chicago and Harvard when we can create Chigago and Harvard-like universities here?"
Why it could backfire
Mamata Banerjee has tried similar steps before – giving a respected epithet to a much newer entity. In this case, actor Dev [real name Deepak Adhikari] – who is currently a TMC MP – had been bestowed with the title "Mahanayak," which had earlier been used to refer to popular and critically-acclaimed actor Uttam Kumar.
That move had led to a lot of ire and ridicule being directed at Banerjee. The current idea, of a university similar to VBU may boomerang even more, especially because it concerns the heritage of a person Bengalis hold really dear: Tagore.
Bengalis are quite touchy when it comes to the Nobel-winner, having vented their rage at Girish Karnad once when the actor said Tagore was not a good playwright. Reimaginations of Tagore songs or Rabindrasangeet – whose copyright ran out at the beginning of this decade – have also been panned by Bengalis, who still worship the original. Therefore, appropriating any piece of heritage connected to Tagore may come back to bite Banerjee.