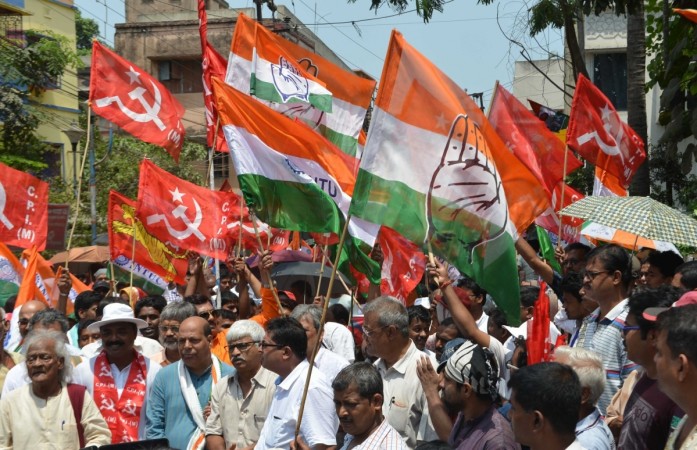 A total of 418 candidates are contesting for 62 seats in the Legislative Assembly of West Bengal in the third phase of the 2016 elections on Thursday. Of these contenders, 19 percent are facing criminal cases including some serious charges such as rape, murder, attempt to murder and crimes against women.
A total of 80 candidates are involved in criminal cases and of these 65 face serious charges. A majority are from the Trinamool Congress (TMC) party, West Bengal Election Watch and Association for Democratic Reforms (ADR) said in a press release.
CPI(M) candidate Bamacharan Banerjee, who is contesting from Bhatar constituency, has been charged with rape. Five candidates have murder cases registered against them, while 12 are facing cases of crime against women.
The numbers suggest that one in every five candidates contesting in the third phase of the Assembly elections is charged with some or the other crime, which shows a trend as the situation was similar in the first phase.
| | | |
| --- | --- | --- |
| Major parties contesting West Bengal Assembly Elections 2016 | Number of Candidates analysed | Number of candidates facing serious charges |
| Trinamool Congress | 62 | 18 |
| Bharatiya Janata Party (BJP) | 62 | 11 |
| Congress | 26 | 14 |
| Communist Party of India (Marxist) | 38 | 12 |
A total of 1.37 crore voters, including 159 third gender, from the 62 constituencies are expected to exercise their rights at 16,461 polling booths on April 21, Asian News International reported.
The six-phase Assembly elections in West Bengal started on April 4 with first part of the first phase and the second part was held on April 11. While the second phase was held on April 17, the fourth, fifth and sixth phases will be held on April 25 and 30, and May 5, respectively.
The counting of the votes will start on May 19 and all the elections procedures will be completed by May 21, the Election Commission of India had said.