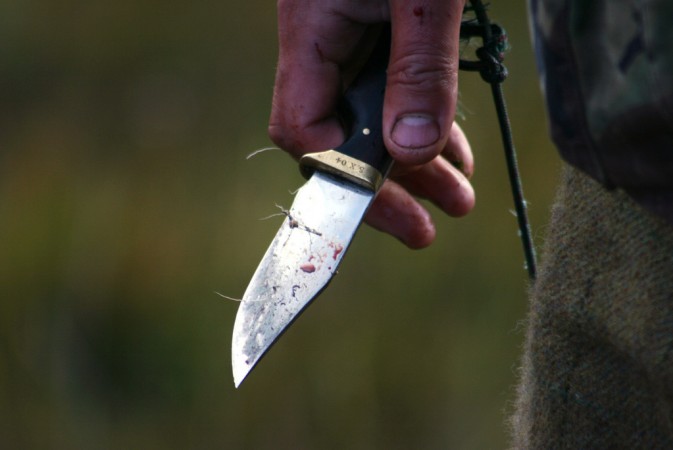 Eight people convicted for the death of 21-year-old student activist Sourav Chowdhury were awarded the capital punishment by the Barasat court in West Bengal on Tuesday. Chowdhury, a student of Mrinalini Dutta College in Birati, was murdered in 2014 after he protested against the hooch and satta dens operating near his house.
Shyamal Karmakar, the main accused, and seven others, Amal Barui, Ratan Samaddar, Tarak Das, Suman Sarkar, Suman Das, Somnath sardar and Tapas Biswas, were awarded the death sentence. Rakesh Barman, Poly Maity, Ratan Das and Sishir Mukhopadhay — an alleged Trinamool Congress supporter — were each given a jail term of five years, Asian News International reported. Mukhopadhay had given shelter to Karmakar after the murder had taken place, ZEE News reported.
Of the other people accused, Anup Talukdar was acquitted due to lack of evidence, the Times of India reported. Litan Talukdar has not been found while Uttam Shikari had turned approver, public prosecutor Biplab Roy was quoted as saying by the TOI.
Chowdhury had staged a protest against hooch and satta dens, leading to their closure near his house at Bamangacchi in North 24 Paraganas. He was later abducted on July 5, 2014. His body was found in eight pieces near railway tracks 30 km away from Kolkata. The murderers had staged the evidence in a way that made the incident seem like an accident.
The victim's family had sought a Central Bureau of Investigation (CBI) probe into the matter in 2014. The request was rebuked by Trinamool Congress leader and state Food Minister Jyotipriya Mallik. "Is the CBI so trivial? Can we have a CBI probe if a dog bites a buffalo?," Mallik was quoted as saying by NDTV.
Chowdhury's family had sought death penalty on Friday when they were found guilty by the court. The student's kin also said that they were threatened by aides of the convicts.
In India, at least 2,052 people were awarded the death sentence between 1998 and 2013, the TOI said citing National Crime Record Bureau data. However, only three or four death sentences were awarded by the Supreme Court every year. Lower courts awarded more than 64 death sentences in 2014.
Recently, the Supreme Court rejected a Public Interest Litigation seeking abolition of capital punishment in the country.
"At the time of Independence, the capital punishment was the order all over the world, but with passage of time it came to be considered to be inhuman and it was abolished in all European countries," advocate Mathews Nedumpara said to the Supreme Court bench, according to the TOI.