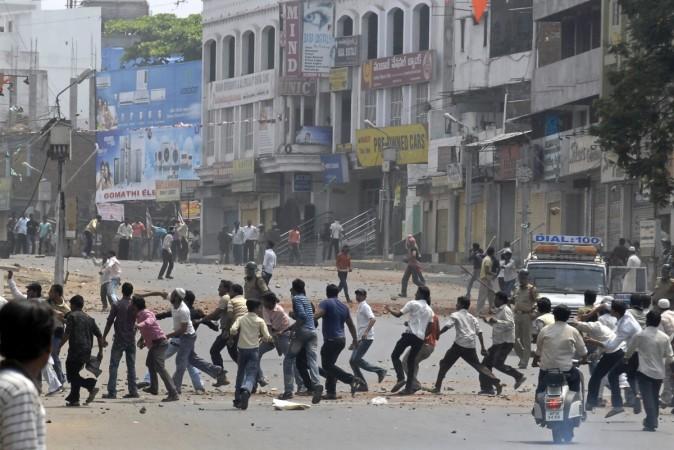 At least four people have been killed and eight sustained injuries in a communal clash that broke out between two communities in two villages of West Bengal's Nadia district on Monday afternoon.
The dead includes Maru Hajra, Rasomoy Hajra, Moyna Hajra and Shanti Hajra from Juranpur village. The injured have been admitted to Katwa hospital, while some are reportedly still in the village due to roadblocks by Muslims, World Hindu News reported.
While four Hindus died in the communal clash, several houses belonging to Muslims were also gutted in fire. The situation in Naoda village is said to be tense as villagers fear another attack in absence of police in the area.
However, Kaliganj police in Debagram are trying send troops to the affected area as soon as possible.
The Hindu procession was returning from Dharmaraj Mela at Jamalpur in Purbasthali to their village when the incident occurred. They were attacked at around 3 pm when they passed by a mosque in Juranpur village on their way back. The clash turned violent when both sides reportedly resorted to firing and bombing.