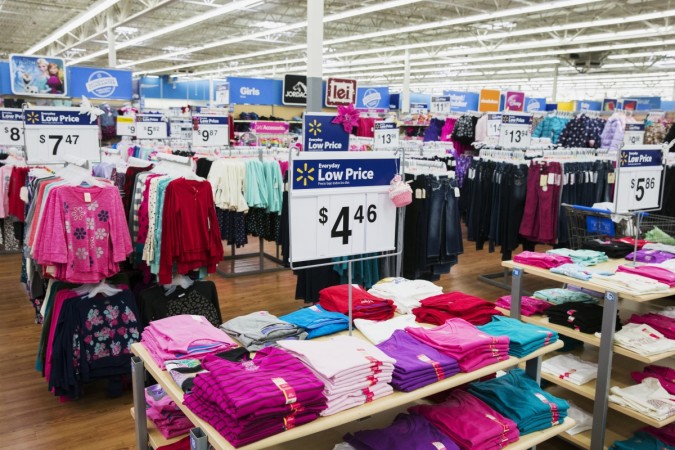 Welspun India's share stood at Rs. 82.30, down 19.98 percent from its previous close of Rs.102.85 on the Bombay Stock Exchange after US-based Target Corp. terminated its decade old tie-up with the Indian textile manufacturer citing mislabelling of products.
Target had earlier said that around 7,50,000 cotton sheets and pillow covers were wrongly branded as high-quality Egyptian cotton for two years, whereas they were of a cheaper quality.. This forced the company to take down two lines of Egyptian cotton bedding supplied by Welspun from its stores and offer refund to the customers. The products were manufactured by Welspun between April 2014 and July 2016, reported Bloomberg.
Around 95 percent of Welspun India's operating revenue comes from home textile segment and the rest is covered by power segment. Welspun will now examine its supply chain, while an external audit will investigate the matter within six to eight weeks.
"There has been a failure on our part, without an ambiguity. The error is on our side so we have to take responsibility for it." said Rajesh Mandawewala, Welspun managing director during a conference held on Monday to take stock of the matter.
Mandawewala also said Target contributed $90 million in sales, which accounted for 10 percent of the company's revenues in the last fiscal ended March 2016.
In the first quarter ended June 2016, Welspun posted 11.3 percent year-on-year rise in net income from operations, while net profit dropped 12.89 percent YoY.
Welspun clarified that it is "actively engaged" with other clients who constitute 18 of the top 30 global retail stores, which include Wal-Mart Stores Inc., J.C. Penney Co. and Macy's Inc.
Bed Bath and Beyond, the largest customer of Welspun according to the news agency, as well as Walmart source 500 and 800-thread count sheets, which are priced at $175 a set.