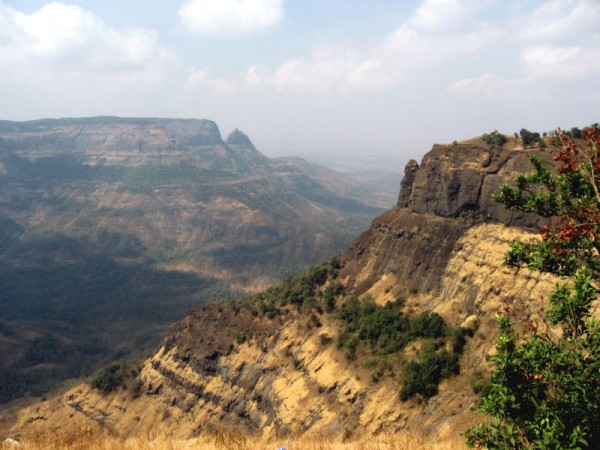 This year, we have one more reason to celebrate the Ganesh Chaturthi festival. The first day of the Ganesh Chaturthi, which is a public holiday in India, falls on Friday, August 25, and for some, that means a long weekend holiday.
And to make the best out of this three-day long weekend, we have listed down a few places near Mumbai to visit during this festival. Take a look at the five destinations to visit from Mumbai during the Ganesh Chaturthi long weekend holiday.
Lavasa
A planned city near Pune developed on the Western Ghats and stylistically based on the Italian town Portofino. It is the perfect destination for three days if you want to spend some time away from the city. Lavasa is around 188 km from Mumbai.
Matheran
Matheran is one of the favourite weekend getaways from Mumbai and Pune. The hill station, which is nature's basket of blessing, is a perfect three-day destination to spend time with your family and friends. The hill station is just 80 km away from Mumbai.
Bhandardara
Bhandardara, which sits by Pravara River, is a beautiful location near Igatpuri in Ahmednagar district of Maharashtra. The waterfalls, mountains and lakes are the main tourist attractions in Bhandardara. The place is just 185 km from Mumbai and is also home to Maharashtra's highest peak Mount Kalsubai.
Ganpatipule (Ganapatipule)
Ganpatipule, a beach town on the Konkan coastline, is a perfect destination for your family during the Ganesh festival. Ganpatipule, which is approximately 375 km from Mumbai, is home to one of the spectacular beaches in Maharashtra. The place attracts beach lovers as well as pilgrims because of the Swayambhu temple. The temple is famous for its 400-year-old Ganesha idol, which is said to be a self-created monolith of Lord Ganesha.
Harihareshwar
A small town in Raigad district of Maharashtra is home to ancient Shiva temple. Harihareshwar is surrounded by three hills – Harihareshwar, Harshinachal and Pushpadri – and offers a good view of nature with spiritual enhancement. Harihareshwar is just 200 km from Mumbai and is known as Kashi of the South.