It has been a week since India woke up to the shocking news about Sridevi's demise. The actress, who was in the UAE attending Mohit Marwah's wedding, was first reported to have suffered a cardiac arrest. After the post-mortem was conducted, the air on her death was cleared and it was revealed that it was a case of accidental drowning.
Ever since the news broke out, India has been finding it difficult to reel from her loss. While fans hoped that the funeral would bring a rest to the reports about Sridevi's death, following the cremation ceremony the Kapoor family opened up about their loss and several stars began pouring their hearts out talking about India's first female superstar.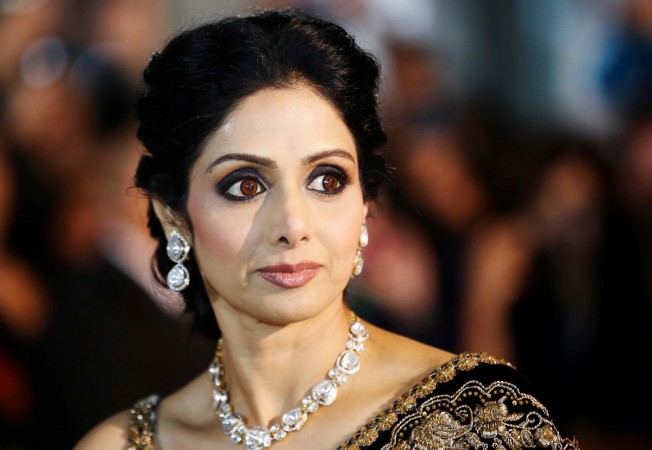 Hours after the funeral, Kapoor family members like Sonam Kapoor, Anil Kapoor and more shared a statement requesting for privacy while their family finds their way through the loss.
A day after he lit the pyre, Boney Kapoor moved hearts when he penned down an emotional piece expressing how he felt about the loss of his second wife.
An excerpt of his words read, "To the world, she was their Chandni, the actor par excellence, their Sridevi but to me, she was my love, my friend, mother to our girls, my partner. To our daughters, she was their everything, their life."
Priyanka Chopra also sat down to pen an emotive letter for Time wherein she recalled the bond she shared with the late actress. "She was my childhood, and one of the big reasons I became an actor. To refer to all of us as mere fans would be a disservice to her," her letter read.
"My last memory of her is a red-carpet moment last December. In the frenzy of flashbulbs and whirring cameras, she pulled me into a tight hug and spoke lovingly and excitedly about her two daughters, Jhanvi and Khushi. Her family was her life. She left me feeling warm and fuzzy, and with a promise to meet again," Priyanka wrote.
Amidst the eulogies and the obituaries, the news of Boney Kapoor taking the urn with Sridevi's remains made headlines. But it was Janhvi's letter remembering her mother on Saturday that took us back to the morning of February 25.
The Dhadak actress addressed her mother and said, "My friends always said I'm perpetually happy, and now I realize it was because of you." The letter brought several to tears as Jahnvi captioned the post requesting fans to love their parents.
Other celebrities who mourned her loss included Google CEO Sundar Pichai who said that her performance in Sadma was one of his favorites.
Her performance in Sadma was one of my favorites and have special memories of watching Sridevi with my family. She was a pioneer and an inspiration to so many of us. So very sorry for your tragic loss and may she RIP

— Sundar Pichai (@sundarpichai) March 2, 2018
Amitabh Bachchan, who was her co-star in numerous movies, shared a poem Javed Akhtar recited to him at Sridevi's funeral.
T 2729 -
"रहने को सदा देहर में आता नहीं कोई
तुम जैसे गये ऐसे भी जाता नहीं कोई"~ कैफ़ि आज़मी.

देहर - means .. the world .
Javed Akhtar narrated this sher to me at funeral of Sridevi .. said it was written at time of Guru Dutt demise ; but so appropriate for today ..

— Amitabh Bachchan (@SrBachchan) February 28, 2018
These sentimental moments from the week and weekend gone by just goes to show that it will be long before fans and the film fraternity comes to terms with Sridevi's loss.
Every time the TV would showcase Sridevi's brilliant dancing skills from Morni Baga Ma Bole from Lamhe or telecast her quirky role from Mr India or even move viewers with Sadma, our eyes will tear up and an inevitable thought that she left us too soon will cloud our minds, be it a month, a year or even a decade after her death.
Rest in Peace, Sridevi.