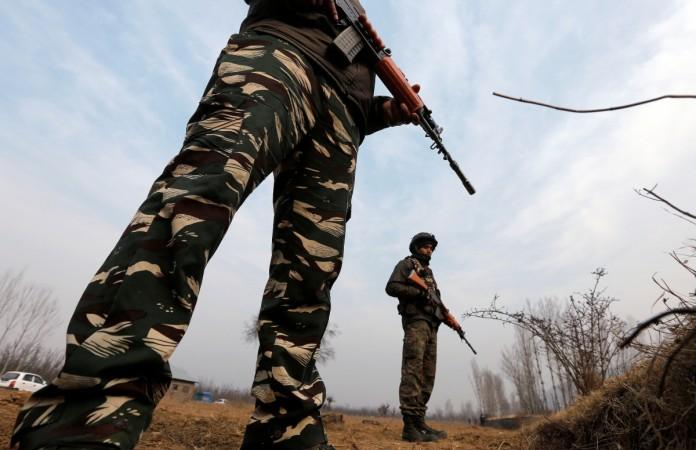 Suspected militants attacked police personnel guarding PDP leader Abdul Gaffar Sofi in Jammu and Kashmir on Friday. As per reports, this was the latest attempt of weapon snatching in the state.
On Thursday night, militants had barged into Advocate General's house and thrashed the police personnel at his residence in Mattan area of South Kashmir. According to PTI, it was an attempt to snatch the weapons of policemen posted for security.
"My father and my mother were there. They (militants) had an argument with my mother and asked where the weapons were. However, after finding no weapons, they left," the Advocate General was quoted as saying by PTI.
Incidents of weapon snatching have increased in Kashmir valley, especially south Kashmir after Burhaan Wani's killing in July 2016. As militant recruitment has been increasing, reports suggest that there is a shortfall of weaponry among the militant ranks.
In last one month, around 20 young boys have joined militant ranks, reported PTI. Most of these boys belong to Pulwama and Shopian districts in south Kashmir. There are apprehensions that an Unani doctor, the brother of an IPS officer reported missing from Shopian district, might have joined the militants.
Earlier this year, the Jammu and Kashmir government had disclosed in Assembly that 251 weapons were looted by militants in last three years out of which 76 were recovered.
These weapon snatching incidents have become a headache for security establishment in Kashmir. Recently, the Jammu and Kashmir Police had blamed the overuse of mobile phones by its field personals for the rise of weapon snatching incidents.
"This tendency has not only lowered the image of police organisation but also compromises with the personal security of the individuals. This speaks volumes about lack of supervision and sensitisation of lower subordinates with inputs and overall security situation in and around a particular area," reads the order issued by Additional Director General of Police (Armed) AK Choudhary.