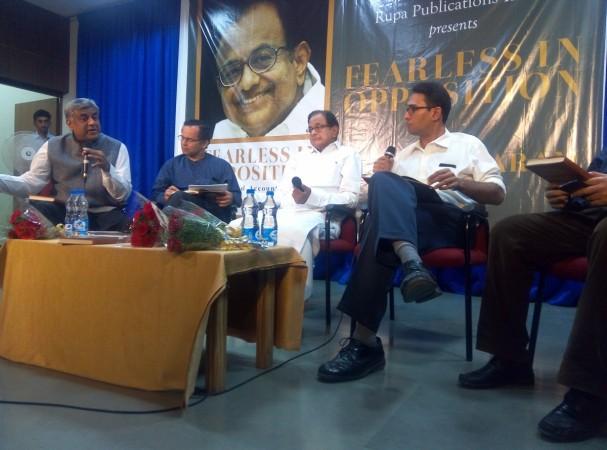 Congress veteran P Chidambaram said at a gathering in Bengaluru on Saturday, April 1, that India was moving towards an "Orwellian state" given how the current central government, led by the BJP, was making Aadhaar mandatory for many services across the board, from income-tax returns to provident fund to even SIM cards for mobile phones.
Also read: After income tax, PAN, EPF and mobile numbers, now Hajj applications to be linked to Aadhaar!
The reference was to the totalitarian or dystopian state in George Orwell's seminal novel 1984, where the government, as Big Brother, keeps a watchful eye on the masses and crushes even the hint of a rebellion with an iron fist. The similarity is often drawn to denote a dictatorial rule where the government heavily censors and censures public opinion and action.
During a panel discussion and a subsequent question-and-answer session in Bengaluru on Saturday evening, Chidambaram said that the Centre was getting extraordinary powers by making Aadhaar mandatory for almost every service or government scheme. "I think they will make it mandatory for medical insurance next," he said.
Chidambaram then went on to explain that making Aadhaar mandatory for things like one's bank account and booking a flight ticket, along with everything else, would mean "the government knows where I am, my financial status, where I am travelling and even by medical condition [in case Aadhaar is made mandatory for medical or life insurance]." He said this was amounting to a huge invasion of privacy.
Chidambaram added: "With Aadhaar seeding and digitisation of transactions, we are moving towards an Orwellian state." He used the word "gross" to describe the situation. He also said the Congress had initially wanted Aadhaar to be linked to only Mahatma Gandhi National Rural Employment Guarantee Act (MGNREGA) bank accounts and to provide subsidies to people.