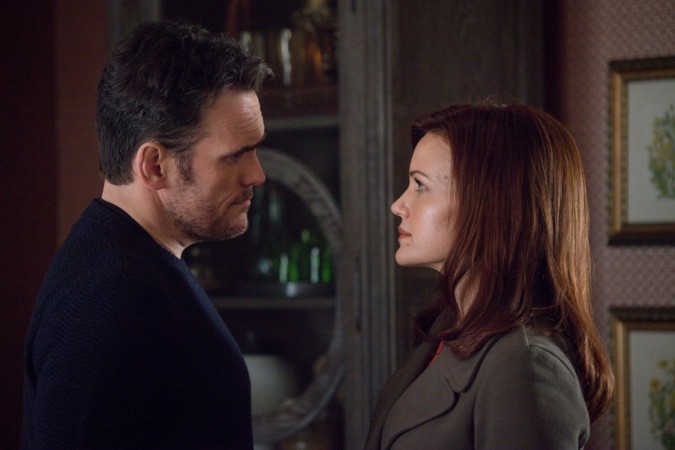 The Fox series "Wayward Pines", starring Matt Dillon as Ethan Burke, a US Secret Service Agent, will be airing episode 7 of season 1 on Thursday, 2 July at 9.00 pm (EST).
Episode 6 "Choices" had ended with Ethan learning the truth about the mysterious town that the townsfolk have been preserved in cyrochambers for over 2,000 years and that they will wake up in the year 4014.
It was revealed that Kate (Carla Gugino) and Harold (Reed Diamond) are building a bomb, but its location and the need for it are unknown.
In "Betrayal", Ethan will find a bomb in his car, making a second guess on whom he can trust in the town. Will this be the bomb created by Kate and Harold in the last episode, or has it been placed by someone else?
While Ethan tries to wrap his head with the disturbing things around him, his son Ben (Charlie Tahan) is growing closer to Amy (Sarah Jeffery). However, if you thought you've seen it all in "Wayward Pines", just wait and you will know that the crazy stuff has just begun.
All episodes of "Wayward Pines" can be live streamed with FOX ON DEMAND via FOX.com and HULU.