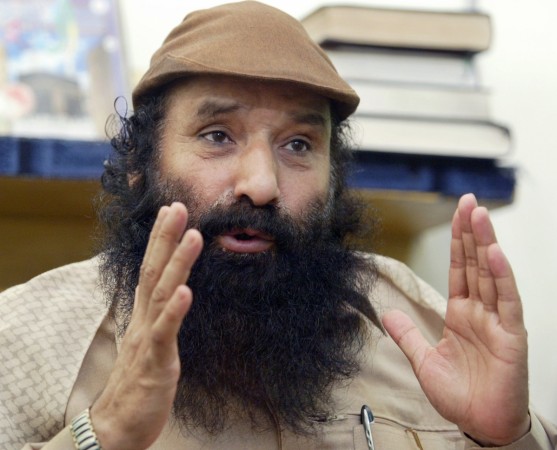 Hafiz Saeed has once again blamed India for Pakistan's flood situation while the head of Hizbul Mujahideen, Syed Salahuddin, has threatened that he would begin a new jihad against India if it continues to create troubles to weaken its neighbour.
While Saeed had blamed India for releasing dam waters inside Pakistan causing floods, anti-Indian Hizbul Mujahideen group's head Salahuddin has claimed that India discontinues water supplies when they face acute shortage so that Pakistan turns into a desert.
"India wants to turn Pakistan into an arid desert. If this continues, a new jihad will begin. Our fighters and all of Pakistan's fighters are ready to avenge Indian brutality in whatever form," Salahuddin told Reuters.
Saeed, the alleged mastermind of the 26/11 Mumbai terror attacks, has time and again blamed India for the deluge in Pakistan. Earlier in September, he had accused India of spreading "water terrorism" in Pakistan causing massive floods and killing hundreds of people.
"India irrigates its deserts and dumps extra water on Pakistan without any warning. If we don't stop India now, Pakistan will continue to face this danger," Saeed said.
Standing by Saeed's claims, Jamaat-ud-Dawa member Abdur Rauf said India had released water into Pakistan deliberately and that it was a "premeditated plan." He added that this "water bomb" is even worse than atom bomb and has been created to make Pakistan suffer.
Other militant groups and extremist organisations have also been supporting Saeed's accusations and trying hard to spread anger among the people of Pakistan against India. Consequently, most people, who have been affected by the floods, have turned against its neighbour and blame India for destroying their fields.
"This is not a mistake: this is a deliberate act to destroy Pakistan and make its people suffer," a farmer Syed Ali said.
The militant groups in Pakistan is allegedly taking advantage of people's misery to ignite hatred against India and posing it as their major enemy.