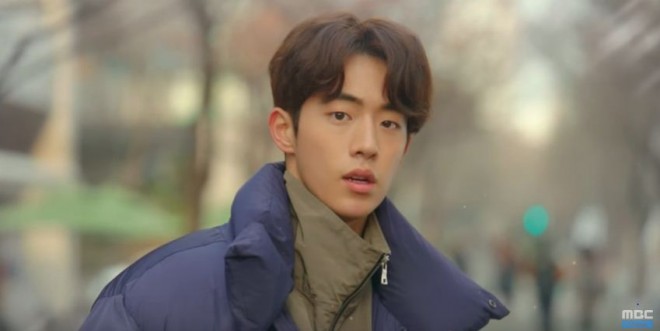 Weightlifting Fairy Kim Bok joo returns with episode 16 this Wednesday, January 11, at 10pm KST on MBC. The finale for the Korean mini-series might feature a break-up between Jung Joon-hyung and his childhood friend.
Weightlifting Fairy Kim Bok joo episode 16 (finale) spoilers: No happy ending for Jung Joon-hyung?
Over the course of time, the onscreen couple became really close to each other and took their relationship to the next level. But some unexpected changes are likely to happen in their lives and things might turn for the worst in the upcoming episode.
The official trailer and promotional photos for the new episode features Jo Tae-kwon as the key player. While promo hints at his betrayal, the images focus on his complicated relationships with the weightlifters.
The Korean period drama has already teased his secret crush on Kim Bok joo and the sneak peek video shows him creating a misunderstanding between the onscreen couple. In the clip, the swimmer informs the female lead that her lover went out on a date.
However, the promotional images feature Ji Il-joo's character with Jung Nan-hee and Lee Seon-ok. In one of the photos, the swimmer can be seen trying to kiss Lee Joo-young's character and her roommate feels embarrassed about it.
So it remains to be seen if the onscreen couple will get their happy ending in Weightlifting Fairy Kim Bok joo episode 16. Click Here to watch the MBC period live online at 10pm Korean Time. The finale for the Korean mini-series will also be available online here for K-drama fans across the globe.
Meanwhile, the promo for the upcoming episode features a romantic conversation between Jung Jae-yi and Go Ah-young. Watch the official trailer below to know more about it: