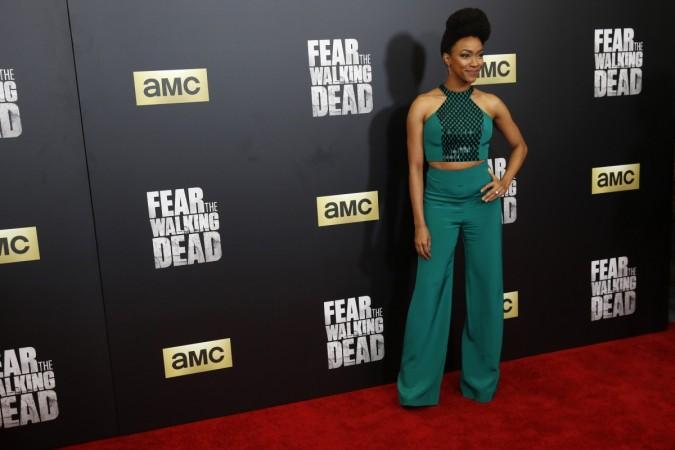 The Walking Dead Season 7finale is going to disappoint a lot of fans as rumours indicate that Sasha will die in episode 16. Watch The Walking Dead Season 7 episode 16 live on April 2 at 9 pm ET on AMC, and it will be available immediately after on-air broadcast for iOS, Apple TV, Android and Windows on AMC.com.
Also read: United Airlines should scrap 'no leggings' policy: Crisis expert Michael Gordon
TSDF Army, a dedicated site for The Walking Dead spoilers, has already released the details about what happens in the finale, and as speculated Sasha's storyline will mirror The Walking Dead comic book character Holly's.
Sasha will turn into a walker before the end of the episode, signalling the end of Sonequa Martin-Green's stint on the zombie apocalypse drama. She will next be seen in Star Trek: Discovery.
Sasha will commit suicide by taking the pills Eugene gave her in the penultimate episode of Season 7, which aired last week.

"Sasha takes the pills while inside a coffin that she voluntarily chooses to stay inside during the ride to Alexandria," TSDF Army wrote in a Facebook post. "When they get to Alexandria, Negan threatens to kill Sasha if Rick doesn't hand over the guns. Rick demands to show him that she's still alive. So, Negan opens the coffin expecting Sasha to be alive when surprise! Walker Sasha emerges and tries to bite Negan. He gets caught up in a tarp as he is fighting her off and they fall on the back of the truck. It's a close call, but Negan does not get bit. At the end of the episode Maggie and Jesus find Sasha in the woods. Jesus holds Sasha down while Maggie ends it with a knife."
Watch the tragic ending this Sunday at 9 pm on AMC. The synopsis for the finale titled First Day of the Rest of Your Life reads: "The stakes keep mounting higher and higher as different stories clash, while the group enacts an intricate plan."