The Walking Dead fans will have to bid adieu to one more member of Rick's group in Season 7 finale, which will air this Sunday on AMC.
Also read: Nicki Minaj flaunts her curves, slams Remy Ma in Make Love video
TSDF Army, a dedicated The Walking Dead spoiler forum, has confirmed that Sasha will die in the upcoming episode. Fans have been speculating Sasha's death ever since actress Sonequa Martin-Green was cast in Star Trek: Discovery.
The penultimate episode of the season saw Eugene giving Sasha a pill to end her life, setting the stage for Sasha's exit.
According to the spoiler forum, the episode will begin with Sasha in a dark, confined place listening to music. She has taken the pill that Eugene has given her and she'll be floating in an out of consciousness.
Here's what happens: "Sasha takes the pills while inside a coffin that she voluntarily chooses to stay inside during the ride to Alexandria. When they get to Alexandria, Negan threatens to kill Sasha if Rick doesn't hand over the guns. Rick demands to show him that she's still alive. So, Negan opens the coffin expecting Sasha to be alive when surprise! Walker Sasha emerges and tries to bite Negan. He gets caught up in a tarp as he is fighting her off and they fall on the back of the truck. It's a close call, but Negan does not get bit. At the end of the episode Maggie and Jesus find Sasha in the woods. Jesus holds Sasha down while Maggie ends it with a knife."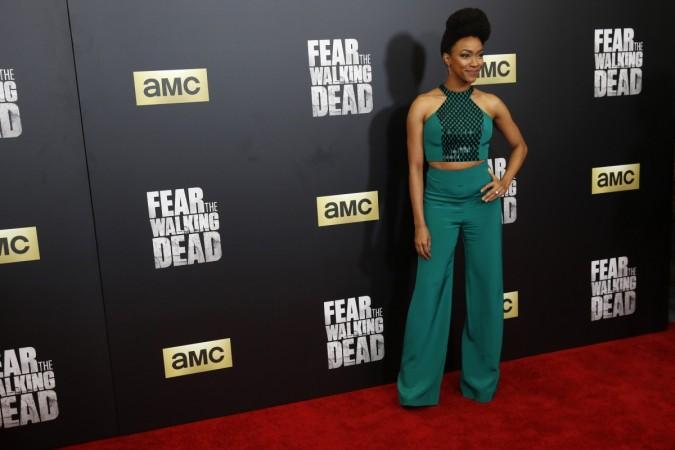 Elsewhere in the episode, viewers will see the Saviors clashing with Team Family, Kingdom, and Hilltop, and Negan's men will have no option but to retreat. The final moments is also expected to have a small time-jump where Maggie will be seen talking to the leaders of the different community about the war they are about to start.
The Walking Dead airs Sundays on AMC.