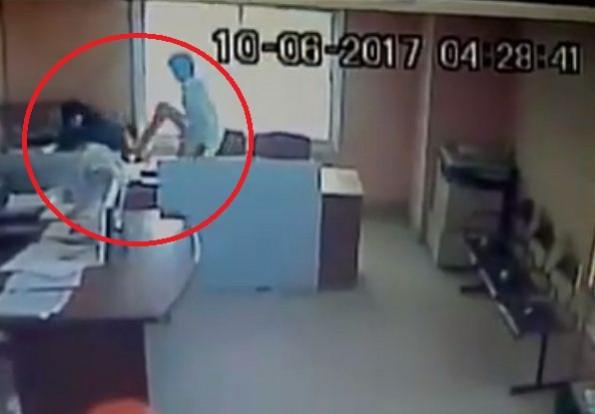 A woman employee of the Sindhanur City Municipal Council (SCMC) in the Raichur district of Karnataka was kicked by a colleague in office — an act that has been caught on camera. The accused, identified as one Sharanappa, has reportedly been in tiffs with others in the council earlier, and has also assaulted some of them, according to reports.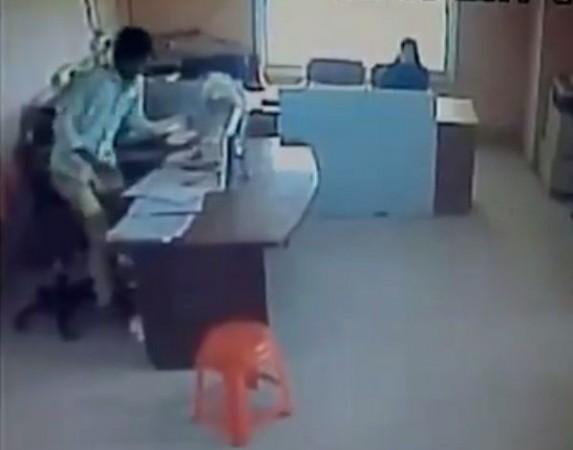 The victim has been identified as one Nasreen — a full-time employee of the SCMC who was observing a fast during the holy month of Ramadan when she was assaulted. The incident is believed to have taken place on Saturday, June 10, when there was a holiday in the council but some people had come in to work.
It is not yet clear what prompted Sharanappa — a contractual employee of the SCMC — to lash out at his colleague. However, CCTV footage shows him emerge from behind his desk, approach the seating area of Nasreen and kick her, even as she tries to move away and avoid him.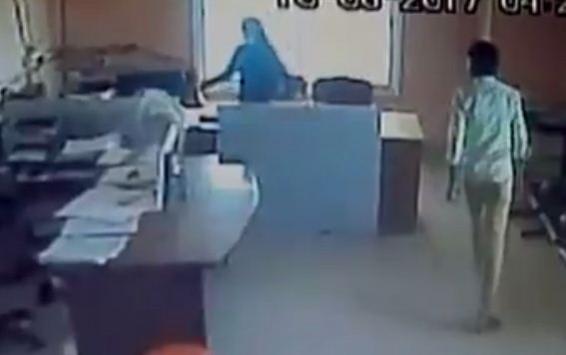 The incident came to light only when the council resumed work on Monday, June 12, and Nasreen complained to the police against Sharanappa and his behaviour. A council official told the Times of India after the incident: "Following the woman's complaint, her male colleague has been dismissed and handed over to the police."
He added: "Sharanappa is a contractual employee and the Council had no idea about the incident. We came to know about it only after police informed that Nasreen has complained against Sharanappa."
Watch the video here: