Virat Kohli is one of those Indian cricketers who does not mind showing his moves on the dance floor. And make no mistake, he knows how to shake his legs. The India captain is a good dancer, and has shown that on various occasions, including his wonderful moves in Yuvraj Singh's wedding alongside his girlfriend Anuskha Sharma.
He was once again seen dancing, but this time, it was with Mohammed Shami's daughter. The video looks adorable with two-year-old daughter, Aairah, who was trying to copy the cricketer's moves.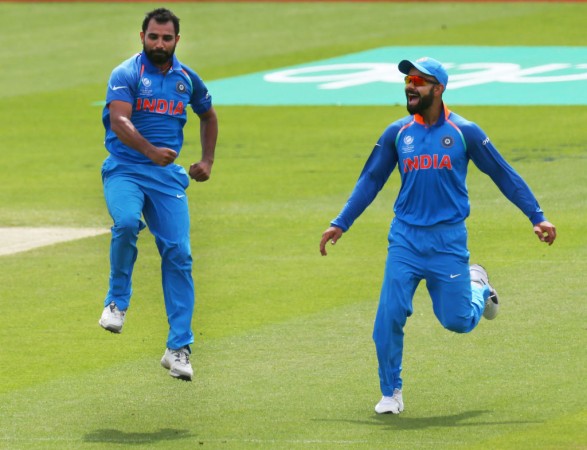 To a certain extent, Aairah was successful in her efforts as Kohli was repeating the same move more than once so that Shami's daughter latches onto it.
After Aairah watched Kohli's move, she began to come up with the repeat move and it was an adorable moment, where Kohli even managed to bring a cute smile from Aairah.
Kohli, though for a brief moment on the dancing floor, also enjoyed that special moment with Aairah.
The video was posted by Shami on Facebook with the caption reading, 'Aairah dance with virat after 3-0 victory'.
Shami might have been rested for the ongoing ODI series, after playing an important role in the Test series, but from the video, one understands that the pacer is having a great time with his family in Sri Lanka. The pacer needs this break as he will want to come back fresh into the Indian team when they hosts Australia next month.
There is positive atmosphere among the Indian players, which has been created after India's sensational run in Sri Lanka. Not only did they cruise to victory in the Test series against Sri Lanka, the Men in Blue seems to be in unstoppable form in limited overs series as well. They have defeated Sri Lanka 3-0 already.
With two matches still to go, it will be interesting to see if India can win the ODI series 5-0 after a clinical 3-0 Test win. India also have a one-off T20 match scheduled for next month too.