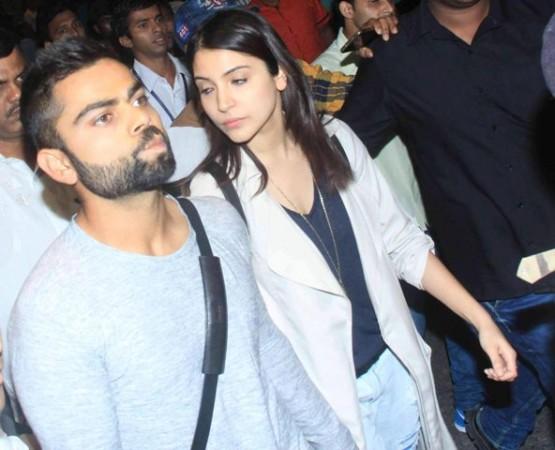 India captain Virat Kohli and his love affair with Bollywood actress and girlfriend Anuskha Sharma is widely known. There have been instances when the actor has found some time out to watch Kohli in action.
However, when it comes to celebrities, there are many things, which come out in the open, but one has to remeber, not everything. Somethings are better if heard from the horse's mouth.
Kohli spoke about how Anuskha has been a part of her life, somehow being present in some of his best moments, including that moment when he was made the captain of the India team.
"I remember, I was in Mohali and there was a Test series going on. I was with Anushka then, she had come to visit me. Surprisingly, when I became the Test captain then also she was in Melbourne with me, and that was a very special moment we shared together," said Kohli.
"In Mohali, they (BCCI) had spoken to me already. When they hung up the phone and I told her, for me it was like a flashback for a minute from playing in my academy till the Mohali game.
"I was emotional. I was in tears because I had never thought that I will see this day in my life ever, and it did come. I was able to share it with Anushka, which was even more special. It was something that I will always remember."
However, everything has not been too rosy, but Kohli has always been behind Anuskha, specially when Twitteratis referred her as unlucky when Kohli was not performing with the bat.
Kohli is currently busy in England for the ongoing Champions Trophy, where India have already booked their semifinals spot too. India are one of the favourites, and it would not come as a surprise if Anuskha makes it to the match venue for the last four and if India wins, even the finals.