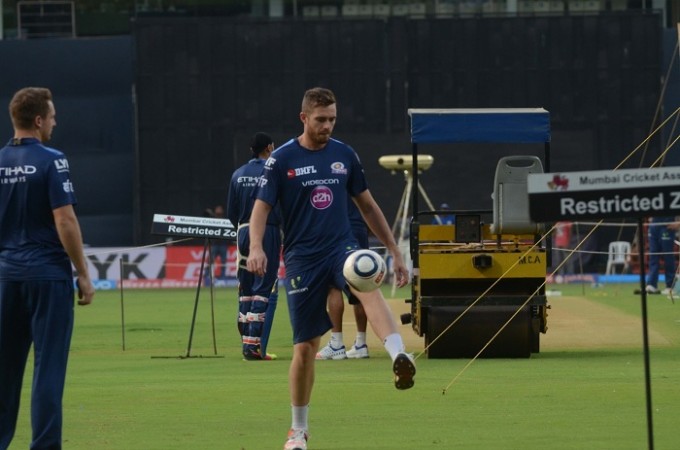 There's no escaping social media and smartphones. Everything finds its way to Twitter or Facebook these days. Now, Mumbai Indians spinner Harbhajan Singh has uploaded a video on Twitter, where Tim Southee is seen scrambling for a washroom and it's hilarious.
If you are wondering what the fuss is about. Read on.
The Mumbai Indians players were travelling in a team bus when Southee got the nature's call. He pulled the chain and scurried off the bus while someone is heard saying in the background, 'Timmy (Southee), you have got to run, otherwise......'
Southee's 'Run Tim, Run' act has left the players in splits. In the video, you can hear dialogue exchanges: "Does anyone know where Timmy is going?". "He is going for a shit"
While Southee is away, the video pans out and it shows the bus in the middle of the road.
Southee was greeted with applauds and cheers when he returned to the team bus. Southee, however, looked a bit shy. He was asked, 'how was it?' He did not say anything initially and just showed his thumb, suggesting all is well, and is ready to go. Later, he said, 'not bad toilets in there'.
However, there will be no time for jokes on Thursday when Mumbai Indians, who have won four straight matches, face Kings XI Punjab for a IPL 2017 clash in Indore.